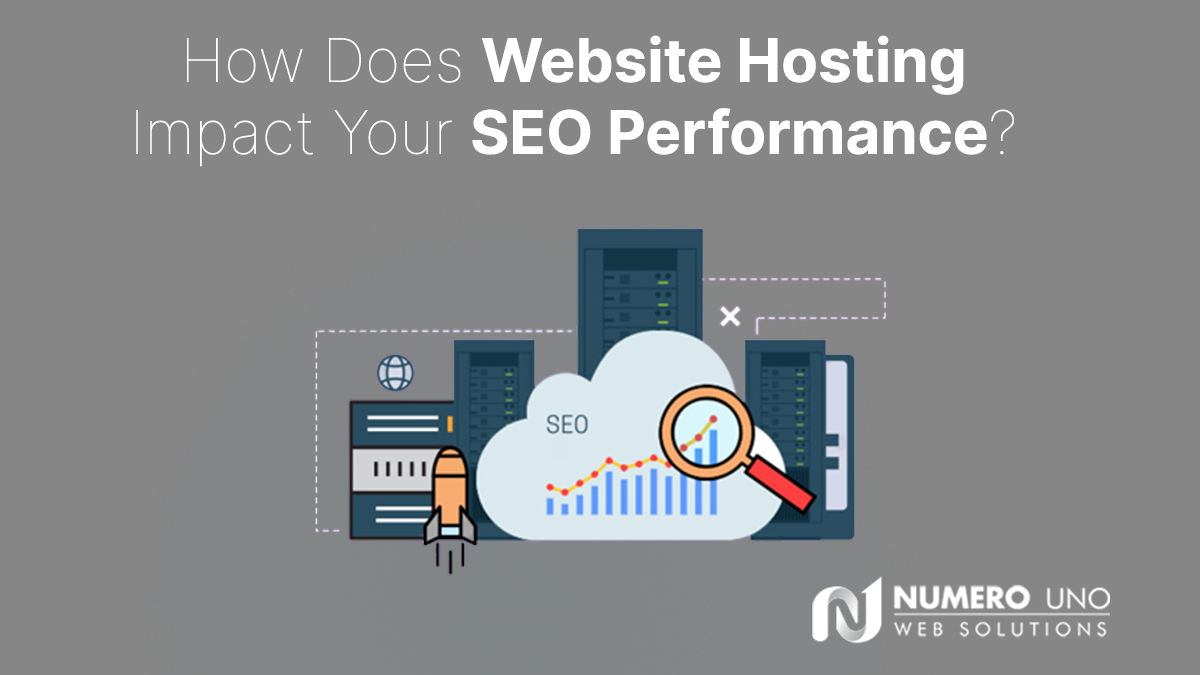 You have seen and heard me talk about the importance of various SEO practices such as carefully selecting and using keywords, creating high-quality content, and even implementing mobile-friendly websites ad nauseum. Now, it is time to discuss another piece of the SEO puzzle that far too often gets thrown by the wayside: website hosting.
Below, I'll explain what website hosting is, why it is beneficial for SEO, and how it can improve the overall customer experience on your website.
What Is Website Hosting?
Internet hosting and website hosting are the same things. Think of it like renting or purchasing online retail space. Website hosting is the online equivalent of leasing or purchasing a commercial property for your brick-and-mortar business from a broker or financial institution.
Basically, you can rent or purchase an online space from a hosting service such as GoDaddy to store your website's online content using a safe and secure platform.
Hosting services also provide a variety of website building features and resources to make your site as easily accessible as possible to your end-users. Everything from blog posts, landing pages, and images to CSS and HTML content can all be stored on secure website hosting servers.
How Does Poor Website Hosting Services Impact SEO Performance?
Choose your website hosting company wisely because the level and quality of service they provide is directly correlated to the success or failure of your SEO strategy.
Since hosting services house every last component of your website, migrating to a different service provider later on is a complicated and arduous task that should only be done out of absolute necessity as you could end up losing some key data in the process.
Low-quality hosting services can have the following negative impacts on your website's SEO performance:
Slow webpage loading time: Cheap or low-quality hosting companies typically have minimal bandwidth that can easily become overloaded as you add content to your website. This increases webpage loading time and user impatience.
Server malfunctions: When your server malfunctions, your website goes down and that means that users can't find it or search for it. The longer your website is offline, the lower your rankings will be.
Internal server errors: Website content is all stored on a remote online server or database. If you suddenly gain a lot of online traction that your website hosting company is unable to accommodate, then this can cause the entire system to crash due to internal server errors.
Why Do You Need a Good Website Hosting Provider?
A good website hosting provider can help boost your SEO rankings in the following ways.
Fast page loading speed: Webpages that load within two seconds or less have lower bounce rates. Search engines can also crawl and index them more successfully and a lot faster, which is a major ranking factor on Google.
No downtime: Servers typically have larger databases and more bandwidth to store all of your website content without causing the system to lag or crash.
Supportive customer care: A reliable website hosting service provider will never leave you in a lurch and is always available to answer your questions and troubleshoot technical issues you may experience.
Bespoke service options: Any web hosting service provider worth their weight in gold should be able to offer custom-tailored solutions that fit your specific requirements.
Let the SEO and website development experts at Numero Uno Web Solutions handle all of your hosting needs for you. We work with a number of reputable and affordable website hosting service providers that offer custom solutions and options at different price points to fit your budget and boost your ROI. Contact us today to learn more.