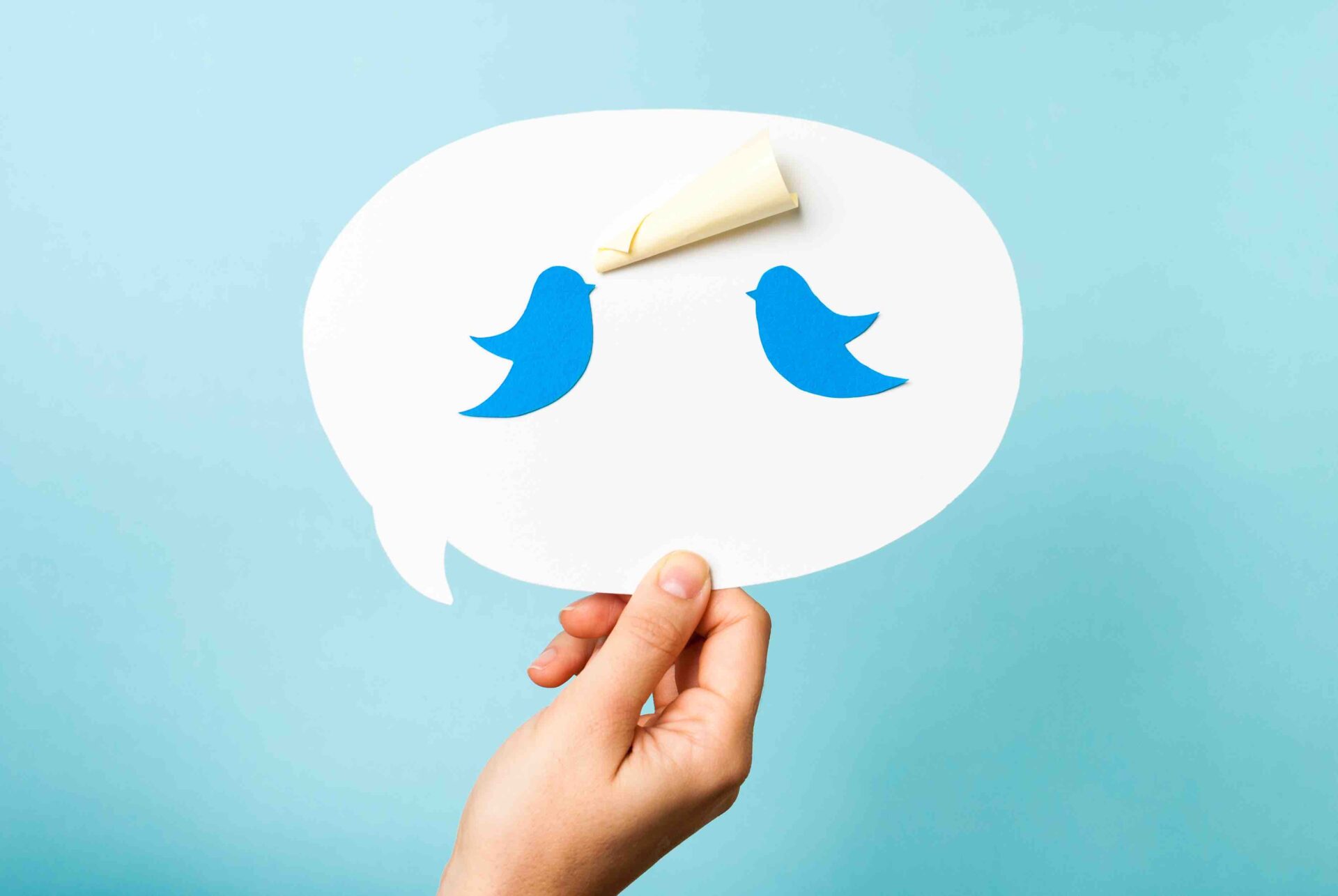 All social media platforms, including Facebook and Instagram, are a powerful tool for your online marketing campaigns, but there's one in particular that really allows your brand to get up close and personal with your online followers. Listed as a news and magazine app on Google Play and in the Apple Store, Twitter is the quintessential online marketing platform. It allows you to take control of the level and types of interactions you want followers to have with your brand. Whether that means sharing funny memes pertaining to your industry and business, answering customer questions, sharing relevant news articles, sharing links to blog posts, or resolving complaints in a direct message, you can build unparalleled connections on Twitter.
Whether you're a veteran or novice when it comes to social media marketing, here are some useful Twitter marketing tips for SMBs in 2019 that can benefit your business.
Come Up with a Strong Twitter Marketing Strategy
When it comes to excellent and effective social media marketing, it's important to have a foolproof strategy in place. Start by conducting thorough market research. Then expand your strategy a little further by using the data you collect to your advantage. Create targeted ads and tweets that get the attention of your target audience and give them an opportunity to directly interact with your business. Twitter is an open international forum and that means you have the potential to reach millions of people worldwide. Don't squander that opportunity embrace it.
Customize Your Brand Profile
Aside from pushing the envelope by producing unique content, the next best way to attract more followers is to create a customized brand profile that makes you stand out from your competitors. Your brand profile should be nuanced and distinguished enough from similar companies in your industry that people are able to recognize it instantly as uniquely yours. Use your company logo and colours to adorn your profile and make it instantly recognizable. Twitter provides you with all the tools you need to make your profile stand out you just need to apply them.
Your handle, which is also your username, should contain the name of your company and brand. Your header and profile pictures should both be images that are related to your business (i.e. group employee pictures, your brand logo, or a professional headshot of yourself). Next, include a brief bio that explains what your company does, who you serve, or a mission statement and provide a link to the About Us page on your official website. Most importantly, always include a URL so that you can direct traffic to your web site right from your Twitter account.
Identify Your Target Audience
Identifying your target audience before embarking on a new marketing campaign takes a lot of time, research, and planning but it's well worth it in the end. Knowing who you're targeting with your posts and advertisements ahead of time will make your efforts more impactful and prevent them from falling on deaf ears. The simple fact is that not everyone in the Twittersphere is going to relate to your brand or be interested in what you have to offer. So, with that knowledge, you need to find the right people who are interested in your brand and will actively support and advocate for it. This is the classic supply and demand business strategy and it's proven to work.
Build Your Follower Count
Once you've successfully identified your target audience and the scope of your online marketing potential, you can then start to build up your follower count even further. Encourage your current followers and customers to share your tweets by offering rewards for those that follow through. Make sure all your content is engaging, high-quality, and easily shareable. A great way to gain more followers is to follow other people, including those who follow you, and share or retweet their content on your profile so that they're more inclined to return the favour for you. That way, their followers will see the great content you're producing, and they'll be more likely to follow you as well.
Have a Clear-Cut and Easy-to-Follow Marketing Objective
Think about what you want to accomplish with your business Twitter account and then set out to make it happen. Your marketing objectives should be simple, clear-cut, and easy to follow throughout. The most common objectives include generating more leads, converting those leads into sales, better managing customer support costs, customer retention, customer acquisition, building brand awareness, and establishing customer loyalty.
Use these goals to create detailed and manageable marketing plans that make sense for your business. Track your success carefully and use each milestone to build your brand up even more.
Audit Your Twitter Account Regularly
Auditing your Twitter account from time to time gives you more control over the types of content your followers see, and it gives you an opportunity to update old and irrelevant information. Delete older posts and make sure that all your content is up to date. Large companies and corporations should also consider consolidating all Twitter accounts that are affiliated with their brand to make content production more manageable.
Create and Share Great Content That Relates to Your Brand
Sharing your web site content across all your social media platforms, especially Twitter, will help you to build up a larger and stronger follower base. Given the fact that you only have a 280-character limit to work with, the key to creating and sharing quality content on Twitter is brevity and simplicity. Even if you're just sharing a link to a blog post, video, or article, write a short description to accompany the post so that your followers will know what they're clicking on. You should also include related hashtags so that your tweet is being appropriately categorized in the Twittersphere and you can maximize the number of people who see your content.
Advertise on Twitter
Just like regular SEO, you have the option of sticking to strictly organic results or engaging in paid advertising to elevate your marketing strategy. Twitter gives you the option of promoting your accounts, certain tweets, and even trends that pertain to your industry. This is a great way to ensure that more people can gain access to your account and actively interact with your brand on Twitter.
Do you need help learning how to leverage Twitter for your brand?
Let the social media experts at Numero Uno Business Growth Specialists help you establish and grow a strong online presence. We can help you create a customized social media marketing strategy that fits within your budget and helps you accomplish your online marketing goals. Contact us today to learn more.