Social Media Management in Toronto
If your website is making it to the first page of search engine results, this may be due to your effective search engine marketing (SEM) strategy.
Comprehensive and professional social media management is a key component to growing your online business and increasing brand awareness. By incorporating white-hat social media management techniques that include data collection and analysis, you can create engaging content that captures and keeps the attention of your audience.
The social media management team at Numero Uno Web Solutions will do all of the legwork that includes content creation and distribution, as well as tracking your brand's performance on various social media outlets.
Leveraging social media is a smart and effective digital marketing strategy that facilitates the growth of your brand and customer outreach to result in higher ROIs for your business.
What Is Social Media Management?
Social media management involves a large variety of moving parts, all of which need to be carefully planned and executed to establish and maintain a strong online presence. With the right social media management strategies, your brand can experience immense growth and become an industry disrupting machine.
A well-thought-out and properly executed social media campaign should focus on effective audience communication, interaction, and engagement by creating well-researched and custom-tailored content.
Using a combination of paid and organic social media marketing campaigns, Numero Uno Web Solutions ensures that your online brand will experience measurable growth. We track a variety of social media KPIs (key performance indicators) to gauge the progress of your social media campaigns.
Get Traffic Driven Social Media Management Strategies Today!
Our Top Social Media Marketing Platforms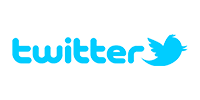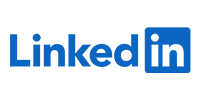 Our Social Media Management Process
At Numero Uno Web Solutions, we implement an in-depth, detail-oriented, and custom-tailored social media management strategy that aims to aid the development of your online brand. There are a lot of important steps involved in creating an efficient, flexible, and profitable results-driven social media optimization (SMO) strategy for your business.
Our social media management process includes the following steps that can be customized and altered according to each brand's specific digital marketing objectives.
In-depth analysis
We start by performing a thorough analysis of your current social media management techniques. Tracking audience behaviours and learning how they're currently interacting with your brand gives us a good idea of how we can improve your online customer outreach.
Creating comprehensive social media strategies
Our team of SMO experts will map out a customized and flexible social media strategy for you that fits your goals and your budget. We'll also create a unique strategy to track your metrics, KPIs, and other important analytical data-driven progress reports.
Social media content writing
Create engaging social media content pieces that drive traffic to your online profiles, webpages, and website.
Social media optimization and posts
Our team of social media experts can help keep the lines of communication open between you and your audience members. Social media creates a link between brands and their followers to encourage more direct contact than ever before and foster strong connections.
Why Choose Numero Uno Web Solutions for Social Media Management in Toronto?
With over 20 years of online marketing experience, Numero Uno Web Solutions is one of the leading social media management companies in Toronto. We provide a holistic online marketing approach that combines the use of top-tier social media post creation and scheduling software along with our professional expertise.
Whether you're a B2B or a B2C or a small, medium, or large business that wants to expand your online customer outreach and growth potential, we can help you reach and exceed your digital marketing goals.
Increase Your Social Media Presence and Grow your Business Online
Social Media Management FAQs
If you don't already have social media accounts, our team will be more than happy to set them up for you.
We post a variety of relevant content pieces including fun facts, product and service information, brand-building promotional content, important announcements, etc.
We work closely with our clients to create custom-tailored branded social media content that's designed to generate interest and increase engagement. If you have any specific type of content in mind that you want us to post on your behalf, we're glad to do so.
Yes, SMO and SEO are two sides of the same coin. Combining both practices helps create a more well-rounded digital marketing strategy that boosts your online visibility, credibility, and customer outreach.
Absolutely. We've worked with a wide range of businesses of different sizes across all industries.
If you have any more questions about our social media management services, feel free to contact us!