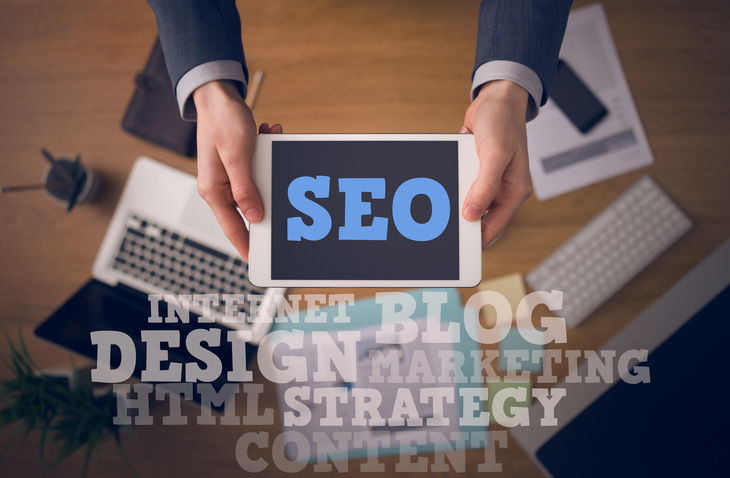 If you find yourself wondering why your web site isn't generating the right customers or even the right kind of traffic that suits your business, then it may be time to start reconsidering some of your SEO strategies and techniques for 2017. Like the saying goes, it's a new year and it's time to make some much-needed improvements SEO resolutions if you will. A good place to start is by evaluating your current SEO strategy and then figuring out why it's simply not working anymore.
Why Your SEO Strategy Isn't Working
Every so often, search engine moguls like Google and Bing change their search engine algorithms, and if you don't keep up with these changes, you'll inevitably fall behind. This could have a damaging effect on your rankings. Figuring out where your SEO techniques are faltering is the first step to staying up to date and understanding how to both stay in the running and remain on top of your game. Here are a few SEO practices that are well past their prime and you should either retire or reconfigure.
Outdated SEO Techniques
Search engines are constantly modifying their algorithms to comply with ever-changing online trends. These algorithms are used to measure web site rankings, which directly affect your overall rankings. New algorithms don't generate the same search results as old ones, so it would be a savvy online marketing and business practice to invest more resources into updating SEO strategies in 2017 and building upon old SEO techniques.
Improper Keyword Targeting
Keyword targeting is perhaps one of the most challenging tasks you will have to contend with in terms of your overall SEO strategy. On the one hand, you need to make sure you're using the right keywords to attract and appeal to your desired target audience. On the other hand, you don't want to alienate any potential customers or users by substituting certain keywords in favour of other keywords or long phrases. The key is to try to strike the perfect balance with the keywords you choose to use and integrate them seamlessly into your web content without being overt. Start by imagining what search words or phrases you might type into a search engine if you were to research the topic you are writing about on your web site.
Anchor Text for Internal Links and Multiple Pages for Similar Keywords
Anchor text is hyperlinked text in web content that leads to another web page with similar content. While this was a common practice in the early days of SEO, it's highly ineffective because it's often used incorrectly. Users are smart and can sense when the link is relevant and when it's just filler. This doesn't help your click-through rate because most users will just leave your web site and probably avoid it in the future. If you're going to use anchor text, make sure you do so sparingly. Also, steer clear of creating multiple pages for similar keywords because it could make users question the integrity of your web site and the content you present.
Ignoring User Experience Mobile and Desktop
This is simple: create content that puts your user experience at the front of the line. Don't just try to cram as many keywords or phrases into each piece as possible. Create content that's conscious of the types of readers you want to appeal to and use an appropriate SEO UX design for your web site that works equally well across all technological devices.
Using Paid Link-Building SEO Strategy for Backlinks
Rethink your entire link-building strategy and incorporate as much social media buildup into as possible. Focus on creating engaging and interactive content that will get people talking about your brand and your messaging online. The more your content is trending on social media, the more people will see it and share the links to your content and web site. This is the new and more effective form of paid link building.
Numero Uno Web Solutions uses precise, studied methods and contact form optimization services. We have benefited businesses in Toronto, Richmond Hill, Vaughan, and we have even extended our services to Texas, Massachusetts, and Florida. To learn more about our content marketing techniques and how we can help improve your search profile, call us at 1-855-SEO-XPRT.