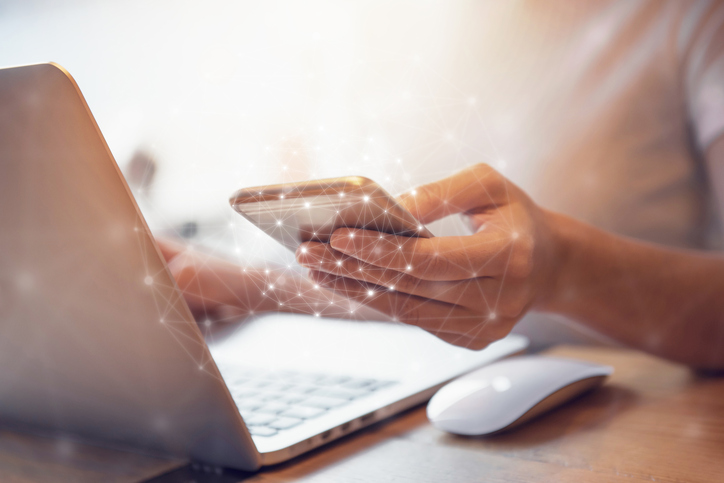 You may have heard of the term "machine learning," but what does it really mean? How does it impact search engine optimization (SEO), and Internet marketing? What do businesses need to do to adapt to this changing system and how can they get optimized to provide and benefit from it? Here's what you need to know about the impact of machine learning on the marketing landscape and what you can do to ride its wave of opportunity.
What Is Machine Learning?
The definition of machine learning is the following: a subfield of artificial intelligence (AI) concerned with algorithms that enable computers to learn. AI is the science of making computers perform tasks that require similar intelligence of human begins. Companies like Facebook, Apple, Microsoft and Amazon offer platforms to make implementing machine learning easier, and they keep improving to meet their goals. This is why it is extremely important for you to fine tune your strategies to align with these goals as well. Machine learning is going to increase the value of content quality and user experience as time goes on businesses should quickly get on board and consider these factors as part of their overall strategy for SEO.
How Are Things Changing?
As Google continues to rapidly learn and improve, it is able to understand online behaviour better than ever before. Because of this, businesses can benefit from a better understanding of what works and doesn't work for end users, and what trends satisfy their needs and wants. If your content does not provide users with a good experience, you will have a challenging time ranking in the top positions of SERPS as AIs continue to get smarter and improve in performance. If you want to improve your business, here are some questions to ask yourself:
Does your page meet your expectation of having a large number of visitors? Do users need assistance selecting a product or learning how to use it after visiting your site? Are you providing all the information they need?
If a user visits your site for a specific product, do you provide information leading them to related products?
Are there any gaps that exist in terms of your page's content?
Does your page provide a higher quality experience than your competitors' pages?
What is your strategy to measure page performance? Do you have a plan to improve it over time?
Contribution of Machine Learning for SEO
This transforming online system makes businesses and SEO companies responsible for making sure their content is relevant and useful to customers as they need it. Your content should be high-quality, meet the end user's intent, give them a positive experience, and be useful. Content should also be available across all devices, platforms, and adaptable to various content formats. One of Google's primary goals is to connect great content to potential customers, so if you develop content around this intent, you will be successful. As a business, your role will transform from being a search engine optimizer to a content experience analyst. You will provide high-quality content experiences for your customer and clients through developing rich content and by optimizing it throughout all of the available platforms. By connecting the fragmented aspects of the user journey, you can make the entire system more streamlined, and enable a more positive customer experience.
Prepare to Get Better Rankings
On-page optimization, title tags, and even some search queries are having less of an impact on rankings, but with quality links, your goals as a business can still be achieved. The more quality (not quantity) links you have from related domains, the higher your rankings will be on search engines, especially if your web site has quality and useful content to back it up. One way you can prepare to get better rankings is to go through your backlinks and make sure there are no broken links. When a customer goes to your page for information and gets a broken link, it will have a very negative impact on your reputation, search visibility, and traffic. Here are some ways Google measures the quality of your page:
How long does a user stay on your page after clicking on a SERP? How does that compare to competitive pages?
What volume of brand searches does your company get?
Do you offer low or high-quality content on a page dedicated to a specific product compared to competitive pages?
When users click back to search results after following a link to your page, do they behave as if they have fulfilled their task or not? Do they click other results and search follow up keywords because they did not have their need met?
Achieve Search Engine Optimization Success with Numero Uno
Developing the right digital marketing strategy through the use of machine learning can make a huge difference for your business, so choosing the right marketing and advertising agency in Toronto is crucial. At Numero Uno Web Solutions, we provide our clients with many marketing solutions such as SEO, ORM strategy development, content audit services, online reputation management, web designing and development, and more. We are a content and search engine marketing agency in Toronto that specializes in helping small to medium-sized businesses improve their web sites. For years, we have clients across the Greater Toronto Area, Texas, Massachusetts, and Florida, boost their marketing strategies and grow their businesses. Call us at 1-855-SEO-XPRT to learn more about the services and expertise we provide at our Vaughan location.