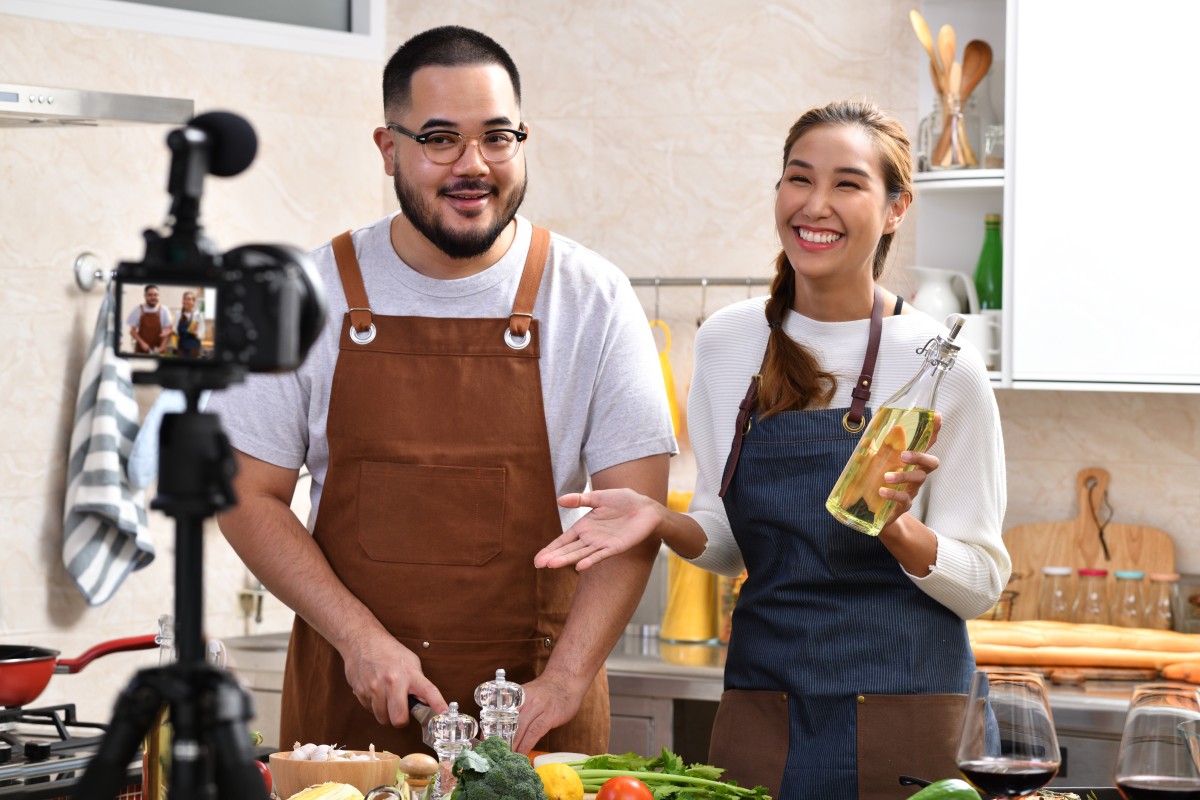 It may be hard to believe, but February marked the 15th anniversary since YouTube was created and launched in 2005.
In that time, the video-sharing platform has grown to become one of the world's largest and most versatile search engines, generating millions of visits and views per day. An average of 1.3 million people use YouTube either to view or create content on a daily basis and approximately 300 hours of video are uploaded to the platform every minute. Almost five billion videos are viewed on the platform daily through the website and the app.
It's safe to say that YouTube is extremely popular. In fact, the YouTube market has become oversaturated with determined content creators all vying for the same thing: to increase their viewership and number of subscribers. But the competition is fiercer than it's ever been.
How can you make yourself stand out? The answer is to optimize your YouTube videos according to Google Trends projections.
Why Is Google Trends Important for Improving SEO and YouTube Optimization?
Google Trends is a useful tool that can be used by any experienced web user to help improve online visibility, marketability, and content ranking. So how does it work?
Contrary to popular misconceptions, Google Trends doesn't actually report on keyword search term volume or topics.
Instead, Google Trends "normalizes" search data to simplify comparisons between competing search terms based on popularity in various geographic locations. Based on the data presented, online marketers can glean useful insight into the types of search terms users in various geographic locations are using in relation to specific topics. Those specific search terms can then be incorporated into content that's created with each location in mind.
If you're trying to attract more views for a certain content category in a specific location, then it's imperative to understand how the YouTube algorithm works in tandem with Google Trends.
Taking the following criteria into account, YouTub's search algorithm focuses largely on the overall performance of each video:
Click-through rates
User activity during their time on the platform
The popularity of a video over time
Frequency of which each channel uploads contents
When the video was uploaded newer content takes precedence over older content
All of these factors help determine how well a video ranks on local search engine results pages (SERPs). Google Trends collects this data and then showcases the popularity of internationally trending topics on a regional basis. SEO experts can then analyze this data and optimize their content to attract certain demographics in a variety of regions around the world.
How You Can Use Google Trends to Optimize Your YouTube Videos
Over the years, YouTube has evolved from simply being an entertainment platform for users to post content. It's become a revolutionary mechanism for online influencers, content creators, and e-commerce businesses to create engaging video content that successfully connects them with the right viewers.
There are several ways that you can use Google Trends to create relevant content that aligns with the interests of your YouTube subscribers and online followers.
Tap into Different Local and International Markets
How you use Google Trends and YouTube to expand your business depends largely on exactly how far you want your business to go. You can and should analyze data collected from Google Trends to see how certain industry-related key search terms and phrases are ranking in different parts of the world. If you're planning on tapping into a specific market, this information can make or break your business strategy in specific regions.
Use the Google Trends Categories feature to view which topics that pertain to your business are trending the most and have the highest international and local rankings.
Check Search Type
Google Trends also allows you to view which topics are trending across a variety of search types. Whether users are directly entering search terms into search engines, using their mobile devices, or even if they're using their desktops, you can gain valuable insight into the search methods users are using around the world to find content related to your specific industry. This knowledge can help you map out an appropriate online marketing strategy to reach out to specific users more easily.
When looking into the various search types, it helps to look at a combination of search engines aside from Google as well as the search terms actually entered into YouTube. This will give you a more well-rounded insight into what users are searching for across various platforms so that you can try to engage with those that are most relevant to your brand.
Analyze Seasonal Trends
Trends come and go, so it's useful to look at what's currently trending rather than what was trending a few weeks, a month, or a few years ago. However, sometimes trends can also make a comeback. Look at some of the most popular and highest-ranking historical data to help you forecast future seasonal trends and stay ahead of the curve.
For instance, if you work in the clothing industry, you can pretty much predict which trends will come back in various seasons, even if the colours and styles change. When it comes to seasonal trends, we know that there are certain staples that will always be popular because the historical data is proof of this.
During the holidays, gift giving, spending time with friends and family, and holiday recipes are definitely going to be top of mind for a lot of people. We also know that this year, the holidays are going to be quite different, so many people's searches will also be related to COVID-19, particularly in regions where the virus is still very prevalent.
Observe Topical Trends
Google Trends reports on the overall popularity of various topics on an international and regional level. Therefore, it can help you learn about topical trends that are relevant to your brand. This can help you create more unique and engaging content to draw viewers in and get them to subscribe to your channel.
Need help managing your brand's YouTube account and generating more subscribers? The SEO experts at Numero Uno Web Solutions have a wealth of knowledge in producing timely web content that's geared towards boosting click-through rates and conversions. Contact us today to learn more about our services.