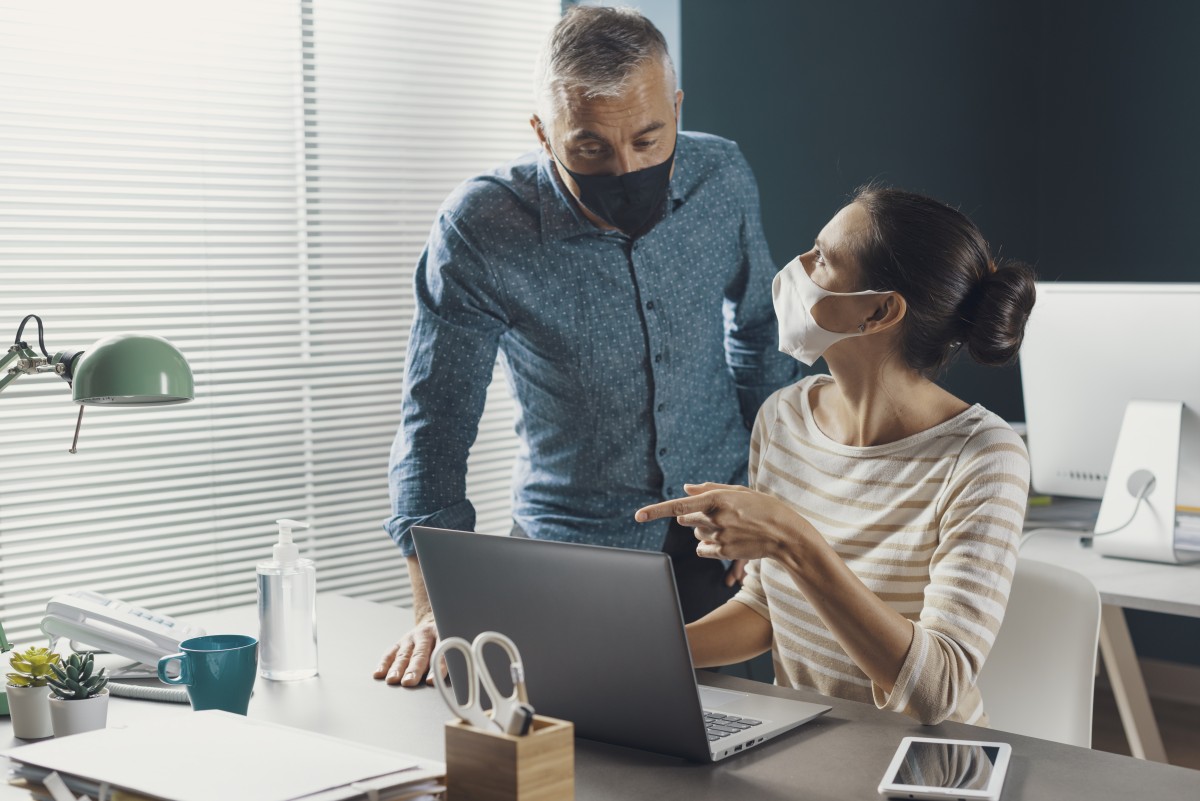 Google is the leading search engine in the world with an average of 5.6 billion searches per day around the globe. That adds up to approximately 3.8 million searches per minute and 2 trillion searches every year! Although these are figures are approximations, there's no doubt that Google occupies a massive space in the tech industry. And with that power comes great responsibility.
Amidst the COVID-19 pandemic, Google has taken that responsibility very seriously by taking strong initiatives to protect consumers and small businesses alike. Since day one, Google started implementing strict advertising policies to prevent the spread of misinformation and fearmongering regarding the coronavirus. Google's recent COVID-19 update also aims to quell rising conspiracy theories about the virus and its forthcoming vaccine, so that this misinformation isn't misconstrued as unsubstantiated "facts". Lastly, the goal of Google's policy update is to continuously safeguard consumers from falling prey to exploitative and opportunistic capitalists that are trying to lure people with misleading ads to make impulsive purchases on their website.
Google's Guidelines for Businesses Affected by COVID-19
Navigating the new normal that's been forced upon us by the coronavirus pandemic is extremely challenging and stressful, but Google has a few useful suggestions to help struggling businesses get by.
Right now, the best course of action businesses can take is to simply keep their customers informed about all of the changes that they're enduring and how these changes are being implemented. Google My Business is a great tool to update customers as quickly as possible. Google suggests that businesses make the following updates to their GMB knowledge panels:
If you're operating on limited business hours, update your hours of operation accordingly to let customers know
Indicate what services you're currently offering (e.g. curbside pickup, takeout, delivery, or if you're working with a third-party delivery company, etc.)
Indicate what kind of online services you offer (e.g. virtual consultations, appointments, classes, estimates, payment methods, delivery, etc.)
Provide updates about service or product delays
Let users know how you're supporting your local community
Indicate whether your business is temporarily closed
None of these changes will impact your business's local searching. These updates only serve to keep your customers informed by showcasing accurate information that comes directly from you. If you're simply limiting your services or hours, don't mark your business as "temporarily closed" because then those markers won't appear on your GMB knowledge panel. Instead, just indicate which services your offering and update your hours of operation accordingly.
Additionally, you should also inform customers of specific business operational policies you've implemented. Government mandates in Ontario dictate that all businesses must implement a strict face mask or face covering wearing policy for all customers (with some exceptions). But if you have any other policies in place that specifically pertain to your business, such as cleanliness or hand sanitizing regulations, then you should make that known to your customers.
Mitigating Exploitative Business Practices
While there are many uplifting stories of communities, individuals, and organizations banding together to help those in need during these trying times and slow the spread of COVID-19, there are also just as many instances of companies trying to take advantage of consumers.
Google has been taking strict actions to intercept and remove false advertisements that lure consumers to a certain webpage and entice them to purchase unofficial COVID-19-related products.
Mitigating these bad actors, however, has proven to be an extremely challenging and somewhat daunting task as they've gotten very good at disguising their advertisements as reputable. Playing on clever local search tactics, these advertisers purposefully include keywords that match up with what users are searching for (e.g. hand sanitizers, latex gloves, face masks or face coverings, etc.). Upon clicking on the links, consumers are directed to a purchase page where they can view the products.
The problem is that some of these companies are using this as an opportunity to also advertise or market unofficial items such as COVID-19 testing kits, which is dangerous for consumers and public health in general. In addition to capitalizing on fearmongering, some companies have been price gouging on these products that are in high demand simply because they can.
From the very beginning, Google started cracking down on these companies and since then, governments have been urging consumers to report instances of unlawful and immoral price gouging. Consumers are far more intelligent and savvier than these exploitative businesses give them credit for, but sometimes they need a little help in identifying illegitimate business ventures.
Staying Ahead of the Curve
To get the latest health information and statistics regarding COVID-19, users simply have to search for it. Google will provide detailed health information including an updated list of common and uncommon symptoms as well as current local, regional, national, and international case numbers.
Google has also worked with Android developers to launch the COVID-19 tracking app, which allows users to share and obtain accurate up-to-the-minute information on COVID-19 trends in their local communities. Through the app, users can update information regarding local statistics and they'll be notified immediately if there's a chance they've been exposed to the virus.
The app relies on user-shared data for accuracy and honesty regarding COVID-19 exposure. In light of mounting privacy concerns surrounding the app's location tracking capabilities, Google and the other developers have maintained that the app doesn't track specific locations. Instead, it uses Bluetooth to determine if two devices are within close proximity to one another. If the owner of one of those devices has reported contracting COVID-19, then the app's built-in Exposure Notification System will notify the owner of the other device that they have potentially come in contact with someone who has reported to have the virus.
The purpose of the app isn't to instill greater fear into the general public or to track their locations (all of that information is kept confidential). Actually, it's to simply alert people of potential exposure and help them determine if they should get tested.
Information regarding symptoms, the spread of the virus, and government policies to help slow it down is constantly changing. Google is at the forefront of reporting and delivering the most accurate information as it becomes available.
If you're a small business owner and need further guidance or assistance on managing your GMB account during this difficult time, contact the experts at Numero Uno Web Solutions. We can help you stay up to date on all of Google's new policies regarding COVID-19 and keep your customers informed about what's going on with your business.