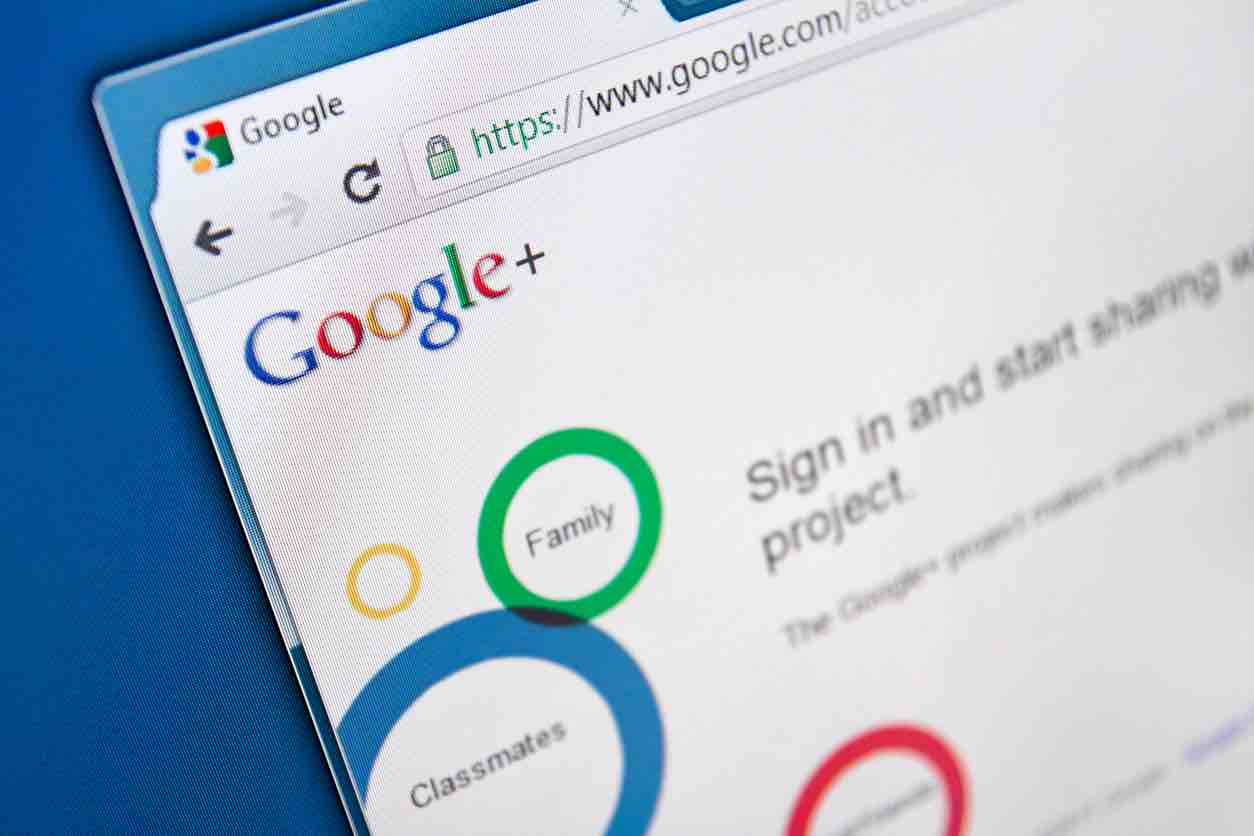 In an interesting turn of events, Google has officially decided to shut down its Internet-based social network, Google+ with many users wondering what prompted this unexpected development. After seven long years of attempting to make the app a success, Google is finally pulling the plug on this failed social media experiment. Keep reading to find out everything you need to know including what the reason is for closing Google+ and the impact this will have on users and their accounts.
Why Did Google+ Fail?
At first glance, it might seem that it was the glaring lack of interest that forced Google's hand in shutting down Google+ and if you ask them, that's exactly what they'll tell you. Google cites a lack of consumer adoption as the core reason for closing Google+. Actually, this decision has more to do with the cyber security breach they discovered back in March of this year and failed to disclose to the general public until more recently. It's estimated that over 500,000 user accounts were potentially affected by this security breach.
Information such as user names, e-mails, telephone numbers, and addresses were exposed to a wide range of developers. Despite Google's claims that none of this information was used in a malicious manner, it still understandably casts a serious shadow of doubt on the security of their social network, making many users feel uneasy about this service.
What Are the Security Issues Involved?
Apparently, back in March 2018, Google ran their routine analytics on their Google+ platform only to discover that something was very much amiss throughout the network. A massive bug which was present in their network was causing a security breach and unveiling hundreds of thousands of user accounts and their personal information which was not marked as public to unspecified developers, putting their security and privacy at great risk. Immediately, Google patched up the issue, but unfortunately, the damage had already been done.
How Can You Save Your Data?
Rather than abruptly closing the platform, Google claims it will slowly but surely close the program over a 10 month period, which will end sometime in August 2019 and give users enough time to export their data to other more desirable platforms. Currently it's unclear which avenues users can take to do this safely, but Google released this statement following their announcement to put Google Plus to an end:
"Over the coming months, we will provide consumers with additional information, including ways they can download and migrate their data."
How Will Closing Google+ Impact Users?
Given the fact that Google+ was quickly waning in popularity and probably wasn't all that widely used to begin with, it's easy to imagine that the impact of shutting it down will be minimal. In the meantime, Google Search platforms will remain completely intact.
Numero Uno Web Solutions is a prominent SEO company located in Toronto, Ontario. We've helped countless clients throughout North America create strong online presences and navigate the world of SEO marketing. To learn more about our services and how we can benefit your company, please contact us!