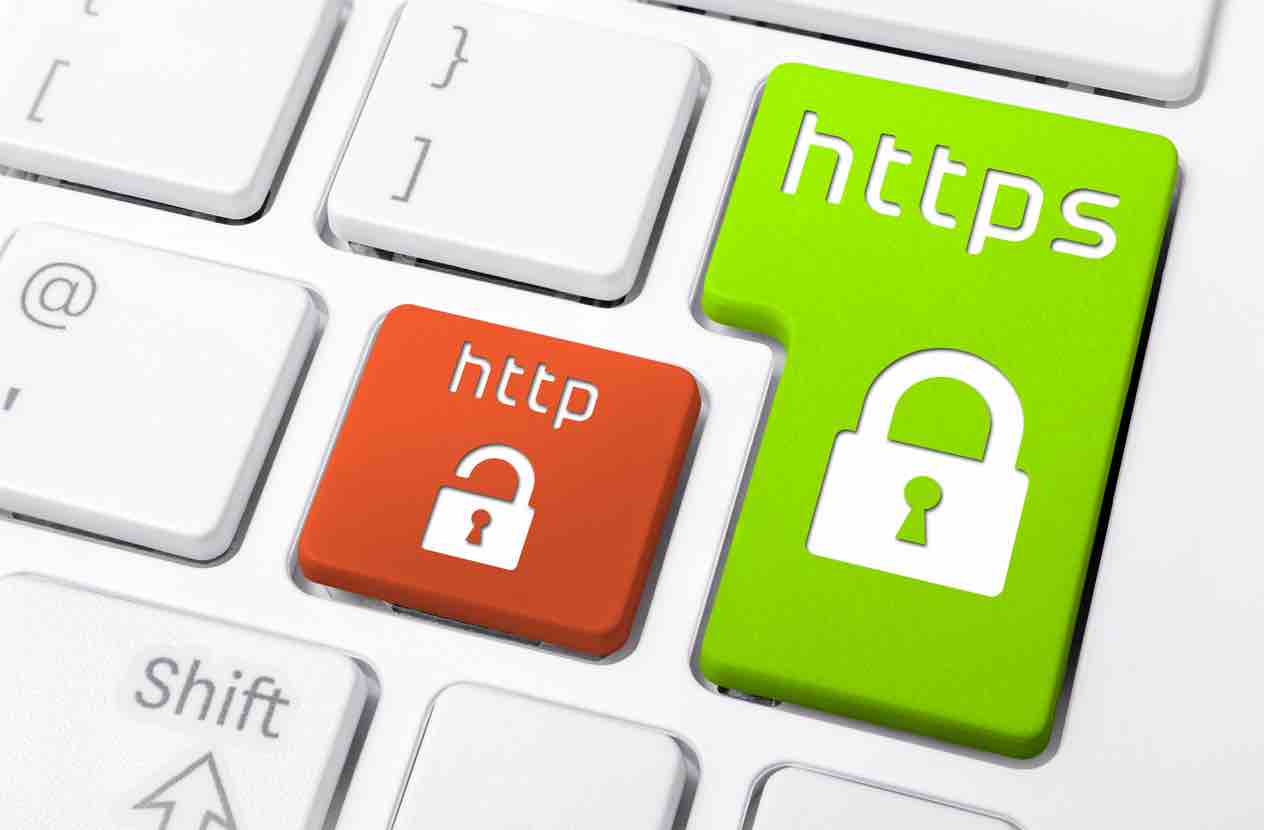 Adding strong security features or updating the existing ones on your web site can make an unparalleled difference when it comes to increasing your traffic and improving customer conversion rates. Google is constantly implementing new updates that vehemently encourage web developers to add new security features for the purpose of giving users the peace of mind they need while browsing the Internet and improving their overall experiences online. To ensure your web site doesn't fall behind, you should seriously consider getting an HTTPS (Hyper Text Transfer Protocol Secure) for your web site.
Why Use HTTPS vs. HTTP?
HTTPS is the secured version of HTTP. Whenever the HTTPS label appears in the address bar of a web site before the main URL, then that indicates to users that the web site is completely secure. The site administrators or developers have taken additional steps to ensure the web site is secure against potential threats posed by skilled hackers and SSL servers have been installed to the main server. Basically, this prevents hackers from being able to intercept any confidential or sensitive information that's entered onto the web site contact form including names, e-mails, phone numbers, or credit card information.
Why Is Moving Your Web Site to HTTPS Beneficial?
Google is strongly advising that web developers make the switch from HTTP to HTTPS in order to secure their web sites and protect user information against potential hackers. In an effort to push web developers to make this move, Google is showing that it favours HTTPS web sites by updating Chrome browsers to tag any unsecured web sites with a red triangle symbol that reads "Not Secure". The objective is to inform users that the web site they're currently on isn't HTTPS optimized, but users don't know the difference and will take this to mean that their personal information could be in jeopardy if they continue using the site.
HTTPS Can Help with SEO and Improve Conversion Rates
Switching to HTTPS can help improve your SEO rankings as a direct result of Google's new Chrome rollout because it favours web sites that are appropriately optimized. Web sites that fail to comply with the stipulations of this new development will definitely lag in SEO rankings and lose the traffic they need. HTTPS web sites are already seeing vast improvements in conversion rates because of the fact that Google is giving more priority to them over less secure web sites.
There's no doubt that seeing a red triangle symbol with the words "Not Secure" next to a URL would make anyone uneasy about using a certain web site and this could cause many users to navigate away from your site and drive them right into the open arms of your competitors.
AMP Requires HTTPS
AMP stands for Accelerated Mobile Pages, which is an SEO mechanism supported by Google that aims to speed up the web page load times on mobile devices and increase user engagement in the process. The faster your web site loads across multiple device networks, the higher it's likely to rank on SERPs. This also increases the likelihood that more users will visit your web site and engage with it. HTTPS also has a similar affect on your ranking, but for a different reason. That reason is that HTTPS provides much-needed cybersecurity for your web site across all user platforms as long as it's implemented correctly. Since AMP and HTTPS were designed to work in conjunction with one another, the former needs the latter in order to function properly and enhance your user experience levels across the board.
If you haven't already done so, then it's time to secure your web site by switching to HTTPS.
The SEO experts and web developers at Numero Uno Web Solutions can help you do this. We'll run web site analytics to test the traffic and security of your web site and advise you on other improvements that also need to be made. Find out why countless companies across North America trust us to improve their web site rankings and online presence for them. Contact us today!