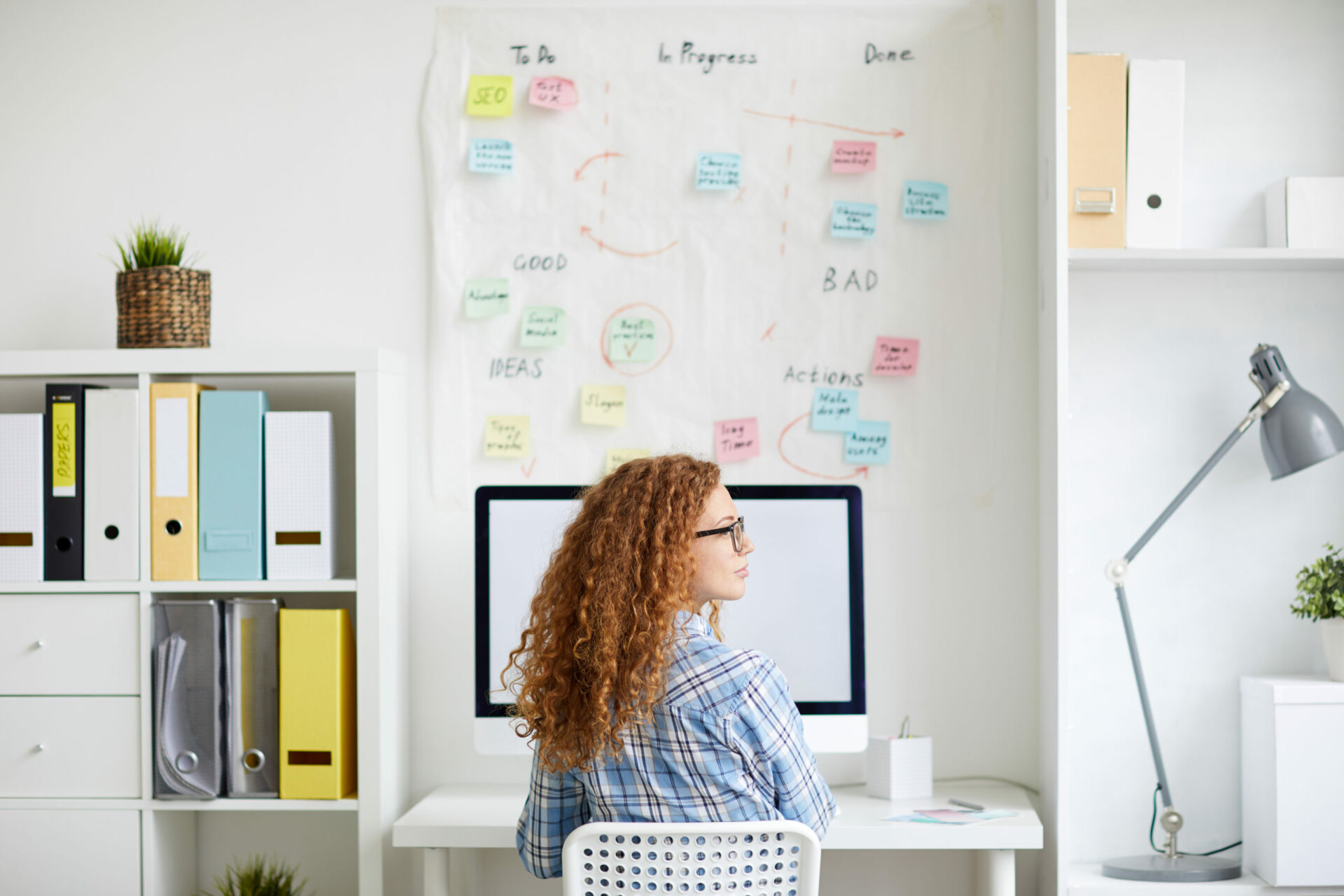 Regardless of where you go in the digital world, interactive content is everywhere. Whether or not you realize it, as a consumer you've probably inadvertently engaged with a plethora of interactive content marketing in your lifetime, both in the real world and online. Interactive content has managed to infiltrate virtually every aspect of our lives in infinite ways. Yet, many consumers still don't know it's happening, what interactive content marketing is, or what it even means.
Content and digital marketing firms are constantly utilizing various types of interactive content. Most of these mediums are actually quite common and useful in our everyday lives. If you're wondering what type of interactive content you should be incorporating in your marketing campaigns, keep reading to find out everything you need to know.
What Is Interactive Content?
Interactive content is any piece of digital or analog marketing that allows the user to physically or virtually interact and engage with the content. Have you ever walked through a mall or busy market and been stopped by a vendor asking if you'd like to play a game in exchange for winning a prize? This is a form of interactive content marketing. That vendor has now physically engaged you as a potential consumer, made you actively aware of their brand, and will most likely present you with a prize that's either one of their products or a coupon to get a discount on their merchandise. This is just one real-world example of interactive content.
Online, interactive content is multifaceted. It ranges from playing games on a company's website to doing fun interactive quizzes and even using financial calculators to calculate mortgage payments and interest rates.
Popular Types of Interactive Content in the Digital Age
Interactive content has become one of the major cornerstones of boosting online customer engagement and long-term brand building practices. This type of dynamic content makes for a much more enjoyable, efficient, and commercially memorable customer experience that can help boost your overall marketing ROI.
There are so many different types of online interactive content, but here we focus on the five most common ones that businesses should be focusing on for their digital marketing initiatives.
Games, Quizzes, and Online Giveaways
Games, quizzes, and online giveaways have several merits when it comes to successful digital marketing. These are fun and dynamic mediums that allow customers and online users to directly interact with your brand in a creative and memorable way while also competing for unique prizes. Not only does that offer a great incentive for them to continue supporting your brand, but it also increases the chances of them telling people they know about your brand and therefore spreading awareness.
Most importantly, the process of participating in these online games and quizzes allows your brand the opportunity to learn more insightful information about your customers by getting them to answer questions that pertain to their specific sensibilities (i.e. what foods they like, what type of movies they enjoy, what clothing brands they wear, etc.). Polls and surveys can also be used in this manner to gather information about your customers and online users in a fun and dynamic way. This knowledge can then be used to create more fun and personalized digitally interactive experiences for them in the future.
Interactive Digital Maps
Google Maps has certainly come a long way in the past few years, but now it's more dynamic and useful to online users than ever. Compatible with all forms of technology, Google Maps can be expanded and users can zoom in or out as much as possible. Including interactive maps on your website makes it easier for users to locate your business and get the directions they need to make their way to your brick-and-mortar location.
Interactive Videos
Interactive videos help keep your online users engaged in ways that static videos simply can't. Traditionally, viewers passively watch videos usually while they're doing other things like scrolling through social media on their phones. They're only partially listening or paying attention to what's happening in the video and therefore, they'll only catch a portion of the content.
Interactive videos, on the other hand, require undivided user attention. Through clickable in-video links and calls-to-actions, users are actively engaged in the content and can even perform certain actions with mouseover maneuvers and tags. Another form of making videos interactive is to ask users to leave their responses in the comment section, which also cultivates active user engagement.
Online Tools and Financial Calculators
Many financial institutions and insurance companies offer exclusive interactive online tools like calculators to their online users. Existing and prospective customers can use these online tools and calculators to calculate potential mortgage rates, interest rates, and insurance premiums your company is offering and compare these costs to products offered by your competitors. The only caveat is that pretty much every single insurance broker and financial institution has these features set up on their websites.
To make your business website stand out from your competition, it's important to offer unique features that complement and work in tandem with these calculators and tools to enhance user experience in unparalleled ways. Take the time to research value-driven add-ons that your customers will appreciate and then implement them into your online tools and calculators as quickly as possible.
Dynamic Infographics, Images, and Reports
Infographics combine high-quality images with useful and informative content to make information and marketing material more digestible to the masses. Statistical data isn't exactly the most exciting form of marketing, but if it's presented in an interactive way that actively encourages user engagement, it's possible to make it more interesting to your target audience.
Need help generating unique interactive online digital marketing content?
When it comes to building strong online brand presences and cementing impenetrable customer relationships and loyalty, you can trust the content experts at Numero Uno Web Solutions. As one of the most reputable and fastest growing SEO and online marketing firms in North America, we've worked with a broad spectrum of Canadian and American companies to help them boost their digital marketing campaigns. Contact us today to find out what we can do for you.