Search Engine Optimization (SEO) Services in Toronto
If you want your small to medium business in Toronto to be found online, SEO is a must!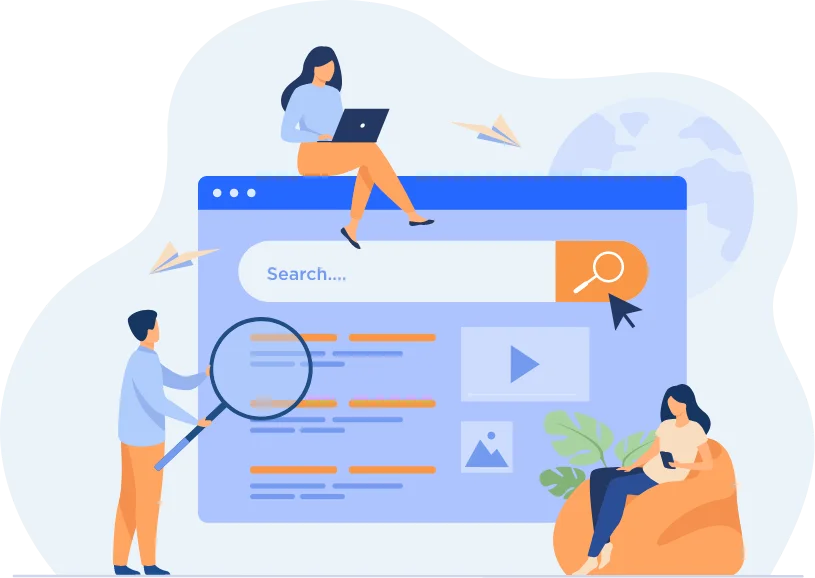 Effective SEO Solutions to Grow Your Business
Data Driven SEO Services for Canadian Businesses
We are an independent SEO company based in Toronto providing search engine optimization services to small and medium-sized businesses in Canada.
Our SEO Services will help you get more leads, sales, and traffic from search engines.
Why Your Business Needs SEO Services
SEO is no longer an option, it's a necessity for business growth. You might have the best products and services, but if your potential customers can't find you, they'll find your competitors.
Ranking on the first page of Google and other major search engines, including Bing and Yahoo! will increase your profits and enhance your brand's reputation.
93%
of all online experiences begin with a search engine
75%
of users never click past the first page of search results
68%
of all organic clicks go to the top three search results
How SEO Will Boost Your Business
Rank prominently on all major search engines
Get discovered by new potential customers
Convert potential customers into buyers
Generate higher revenues and increase your brand awareness and reputation
Get Your FREE SEO Audit Report Now!
Numero Uno's Result Oriented SEO Services
Our Local SEO services will help your business get more leads by increasing your visibility on Google Maps, Bing Places and Yahoo Local. Our Toronto search engine optimization solutions generate leads who are ready and willing to buy goods from or pay for services rendered, enhancing online brand recognition and increasing visibility.
There are over 1.2 million small businesses in Canada, so it is important to invest in GBP Optimization to make sure your business is seen as an authority in your target market. Google Business Profile Optimization can help by displaying your business information (address, phone number and website link) for customers who are looking for products or services online before making a purchase. Additionally, consistent branding across all channels of communication – such as Maps & Search Engine results pages – helps ensure that people will always find you when trying out new businesses
Ecommerce SEO is the process of making your online store more visible in the search engine results pages (SERPs). When people search for products that you sell, you want to rank as highly as possible so you get more traffic. Our Strategy includes optimizing your headlines, product descriptions, meta data, internal link structure, and navigational structure for search and user experience.
Our team of SEO content writers' audit, edit and optimize your existing website content with high-value keywords in order for the search engines such as Google or Bing to find your website more easily through their algorithms based on relevance – this will improve traffic from these platforms significantly!
Our SEO Process
Information Gathering
Website and Market Analysis
Identify SEO Strategy
Execution
Performance Measure
Performance Reporting
Why Numero Uno Is Your Best Choice for SEO in Toronto
We understand the requirements of your web site and create effective SEO strategies to drive more traffic to it. With the help of the latest SEO tools and technology, our experts build a robust online presence for your business so that your potential customers can easily find you.
Our SEO techniques are aimed at driving traffic to your web site by achieving page one rankings in search engines for competitive keywords. The SEO experts at Numero Uno look into every aspect of your web site and optimize it to generate the best results.
There are a number of reasons why Numero Uno is your best choice for SEO, including:
We use only ethical, white-hat SEO techniques to get top rankings for your web site
We continuously analyze and update our strategies to stay ahead of Google updates, such as Panda, Penguin, and Hummingbird
We offer result-oriented, long-term SEO solutions to our clients to ensure they consistently get higher volumes of traffic and business
We ensure your web site reflects your brand image and communicates the right message to users
We leverage popular social media channels such as Facebook and Twitter to generate buzz about your brand
Get Your FREE SEO Audit Report Now!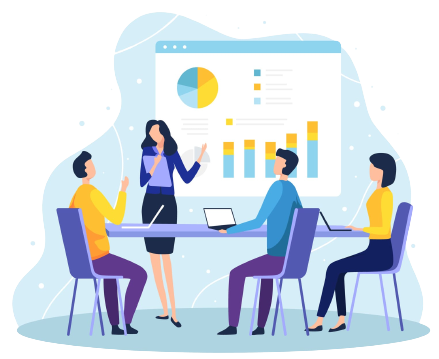 What's Included in Monthly Management?
Our agency's SEO services include the following tasks as part of monthly management:
Pre-SEO Analysis, Strategy and Planning
Keyword Research & Strategy
Performance Strategy
Technical SEO
On-Page Optimization
Link Building
GMB Optimization
Content Writing
Conversion Rate Optimization
Performance Reporting
Areas of SEO Expertise
Local SEO
Mobile-First Indexing
Zero Position Optimization
Google RankBrain Optimization
Voice Search Optimization
Personal Assistant Search Optimization
Schema Markup Implementation
Successful SEO campaigns across the Greater Toronto Area
We have satisfied clients all over the GTA, including Toronto, Markham, Brampton, Mississauga, Vaughan, Georgina, Milton, Clarington, Halton Hills, King, and East Gwillimbury.
SEO Solutions by Industry
Search Engine Optimization FAQs
SEO encompasses on- and off-page website content. Search engines crawl thousands of websites in a matter of seconds looking for content that matches as closely as possible to user search inquiries. Optimizing blog posts, images, static pages, landing pages, service pages, and any other content related to your website or brand makes it easier for search engines to find and crawl your website.
With proper SEO practices in place, you can get higher quality leads to your website and increase your traffic and conversion rates.
Instead of looking at all optimization projects the same way, we have made it our goal to evolve as search engines do. Our SEO services use the latest, most sophisticated techniques based on industry-accepted standards and a strict ethics code.
SEO is an essential part of any business marketing and sales strategy. With the constantly growing and changing Internet, you'll need to make sure you stay up to speed on new methods to reach customers and prospects. You should implement a clear SEO and web presence strategy for the following reasons:
Optimize online visibility
Build better branding and positioning for your business and your offers
Increase online credibility and trust
Identify your most effective keywords
Rank higher in search engines
Increase traffic from prospects
Increase the number of customers and repeat visitors
Grow your business financially
Since the Internet is dynamic and ever changing, search engine rankings can change frequently. This can be challenging for web masters who may rank high for an important keyword phrase one day and drop in rank a few days later. The following factors can affect your search ranking:
New content, web sites, and web pages discovered by the search engines may jump ahead of existing ones in rankings
Older content, sites, and pages may be taken offline (removed from the web) or may decrease in relevancy
Older sites may have upgraded SEO to make the content more relevant and attractive to searchers, which may increase these page rankings
Search engines can change how they analyze online content, which can result in rank changes
Although these changes can be frustrating to a web site owner or business, they can work to your advantage if you stay up to speed on search engine expectations. Working with a professional SEO agency can serve as a huge benefit if this task is too much to manage.
Keywords are absolutely vital to the success of your web site and are necessary to bring web traffic to your business for free. Consider taking the time to find target words that apply to your web pages, as it is worth the investment. Each page of your site should have relevant words that are associated with popular search terms. This can boost your ranking and help get your target audience directed to your posts.
Google algorithms are complex systems that are used to gain data from search indexes and provide the best results for a search. Over the past few years, Google has been making thousands of changes to its algorithm that strongly impact Search Engine Results Pages (SERPs). Every time Google makes an update, you need to check your web site pages to ensure they are conforming to the new rules Google has made. If you don't, your site could lose ranking spots or be penalized for not meeting the new requirements.
Links are a very important element that helps search engines determine rankings. Link building is important for the following reasons:
It helps build relationships by connecting you to other relevant web sites and blogs (established long-term relationships with key influencers)
Sends referral traffic
Helps build your brand and establish you as an authority in your industry
There are approximately 200 search engine ranking factors that can impact your website's online visibility and analytics in different ways. Our top three picks are:
Keyword selection.
Choosing the right keywords to represent your brand is crucial. Numero Uno performs research-based analytics to put together a list of the top-ranking short- and long-tail keywords in your industry that pertain specifically to your brand. This increases your brand visibility, rankings, and web traffic.
Webpage loading time.
Slow-loading webpages have high bounce rates because visitors get frustrated and exit the page. The average ideal loading time for each webpage is no more than two to three seconds.
Content.
If you write it, they will come. Populating your website with high-quality content that users are searching for and relate to their search queries ensures better search results.
SEO and paid advertising are two sides of the same coin. Both have the same objective, which is to increase your brand visibility and search engine ranking position. But SEO focuses on garnering organic search traffic through content and keyword-driven search techniques. It also takes little longer to see optimal results, but the long-term gain is well worth the effort and investment.
SEO is a multi-pronged digital marketing tactic that takes on many forms depending on the specific goals of each brand. It's also a constant work-in-progress given the ever-changing nature of digital marketing and the evolution of various online markets. With that said, it typically takes about six to 12 months to start noticing results and getting one step closer to achieving your online marketing objectives.