Environmental concerns are at the forefront of many commercial and residential building designs. As the need and demand for high-quality alternative energy options continues to increase, solar companies face greater online marketing obstacles and competition.
Comprehensive and custom SEO for solar companies, contractors, and suppliers can help fill the gap between the demands for your products and services and your ability to be seen online.
Numero Uno Web Solutions is a prominent local SEO agency that can elevate the search engine optimization playing field for solar providers just like you. Your passion is to help pave the way for a greener, brighter, and better future. Ours is to help the solar energy industry experience exponential growth by employing effective digital marketing local SEO strategies that work.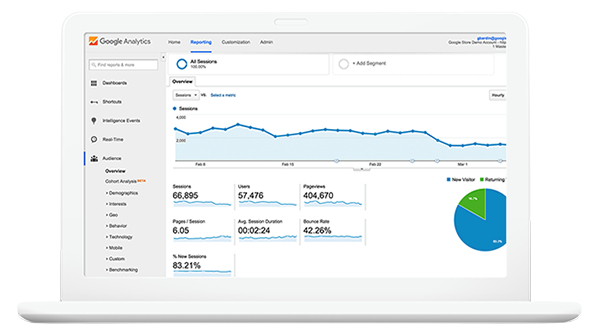 Why Solar Companies Need SEO
The truth is that every modern company needs a solid SEO strategy in place to remain competitive in their field and garner greater visibility for their brand. It's important to distinguish what exactly sets your brand, products, and services apart from your competitors. After establishing your key differentiating factors, you have to find effective means of communicating those talking points to your target audience.
But first, you have to identify your exact target audience. And that's where a great well-rounded local SEO strategy comes into play. The team at Numero Uno Web Solutions can perform insightful website and online analytical research to put together an effective SEO and digital marketing campaign for your solar panel company.
Here are a few ways we can help you make a significant impact on the solar energy industry.
Increase Website Traffic
The solar energy industry is incredibly competitive, so it's important to make your company stand out from your competition. Getting onto page one of search engine results pages (SERPs) is key. The best way to do this is to create enticing, informative, and relevant content that's formatted in a specific way. Start by performing in-depth keyword research. Analyze keyword rankings and performance and then choose the ones that are related to your business.
This is a great way to generate local organic traffic to your website. Another option is to increase website traffic through paid search advertisements. Paid search entails paying for ad space that appears at the top of SERPs every time someone searches for certain keywords.
Increase Customer Acquisition Rates
SEO for solar companies and suppliers can actually help boost your customer acquisition rates based on online reviews and service area proximity. Since the competition for the solar energy industry is already fierce, you'd be remiss if you didn't focus your digital marketing efforts on specific service areas that are within your wheelhouse.
Most people tend to perform thorough research before purchasing items or supporting a business. With an added emphasis on supporting local businesses, it's important that you have a strong local SEO strategy for your business. Focus on specific service areas in which you have expertise and create content that includes those regions or cities by name. This will help you rank better on SERPs and gain more visibility, so that you can reach out to the right online users. In this case, quality trumps quantity.
Build Brand Awareness and Increase Visibility
In addition to keyword research, industry trend analytics, and content creation, our team is also adept at online reputation management and social media optimization. These are important factors that can help you build a positive online brand image and increase your visibility across numerous different platforms.
Search engine optimization expansion of this magnitude requires the support of a team of web marketing service experts who can make and track all online impressions. The best way to build brand awareness and a positive online image is to engage directly with members of your target audience. Respond to comments on your posts as well as negative and positive reviews. Our team will perform the online customer engagement tasks that you don't have the time or expertise for, so that you can focus on other aspects of managing your business.
Choose Numero Uno Web Solutions for Web Marketing Services
There's a reason that Numero Uno Web Solutions has garnered a reputation for being one of the leading local SEO agencies in North America. Not only do we take great pride in the work that we do for our clients, but we also consider your success our success. If you're thinking about outsourcing SEO in Canada, here are a few reasons why you should work with us:
We'll Do All of the Legwork
Everything from initial website auditing to keyword research, Google analytics, online reputation management, appointment setting, social media, and dynamic content creation will be taken care of by our diverse team of SEO experts. We'll create custom-tailored SEO strategies that are designed to increase your online visibility and SERP rankings. We believe SEO for solar companies should be well-rounded and include geotagging for location-based rankings as well as optimized content, images, and videos for your website and other digital platforms.
Optimize Website Design for Desktop and Mobile
Our team of experienced web developers will perform routine website audits to test the performance, speed, and ranking of various webpages. We'll also create a dynamic and well optimized website design that'll guarantee higher rankings on desktop and mobile devices.
Quality Content Creation
There's a lot that people still don't know about solar panels. As a solar panel contractor and supplier, it's your job to educate your customers on the efficacy of your product. As SEO experts, it's our job to give you the right tools, resources, and platforms to effectively communicate and share that information with as many people as possible. We can create well-researched industry-related content that informs the public about why solar panels are a great environmental choice for their residential and commercial properties.
Optimizing Featured Snippets
Featured snippets are snippets of content that provide brief, yet informative and accurate explanations of concepts or answers to common questions in your industry. They can appear in regular blog posts or any other section of your website. They typically contain at least one primary keyword, so that when users enter a certain search query or question into a search engine, one of the top answers they're presented with is a featured snippet from your web content along with a link to your website.
Optimize Google Maps Listings, Landing Pages, and Services
To boost your local SEO rankings, it's also important to optimize your Google Maps listing, landing pages, and services based on each location. When people search for your company in a certain region, they'll be directed to the closest location for your business and your service areas.
Contact us today to learn more about how our search engine optimization for solar providers works.