The vast majority of online experiences start with online searches. While referrals are still an important component of attracting new clients to your fertility clinic, most people still tend to perform online searches to read reviews and learn about the different services offered.
After all, choosing the right fertility clinic and specialist is a big decision and it's not one that can be made on a whim. Couples and individuals seeking out fertility clinics do a lot of research, which means that they're probably looking at a lot of prospects before they choose one that they feel comfortable with and that meets their needs.
Search engine optimization (SEO) for fertility clinics is an effective method to help your clinic increase your online visibility, search rankings, organic web traffic, and your ROI.
How to Optimize Your Fertility Clinic's Website for Better Search Engine Rankings
SEO is a major investment in your fertility clinic in the sense that it can help put you on people's radar. These days, it's not enough to simply have high-quality well-written and informative content. While these are certainly key elements of a great SEO strategy, there's so much more to it than that. A successful SEO strategy takes a great deal of content planning, creation, execution, and the ability to adhere to current trends while foreseeing upcoming ones.
It's all about staying current while also managing to jump ten steps ahead and predict what people will be searching for a week or even a month from now. As a fertility clinic, your job is to help people conceive children using a variety of scientifically proven and personalized treatment methods. In that sense, SEO experts and fertility doctors have a lot in common.
Our job is to find feasible, customized, and affordable solutions to achieve a positive result for your clinic. And by that, we mean a high-ranking position on page one of search engine results pages (SERPs).
With that in mind, here are a few general rules of thumb we can use to optimize your fertility clinic's website and improve your search rankings and online visibility.
Conduct Comprehensive Keyword Research
Keywords are the bedrock of a good SEO and search strategy for any business. Without the right keywords, prospective and existing clients would have a hard time finding your website. Typically, the keywords you select are or should be related to common topics of interest in your field. Through comprehensive keyword research and analysis, you can discover what users are searching for and how to provide that information directly to them. The more relevant keywords you incorporate into your content, the higher your chances are of increasing your search rankings.
As important as it is, keyword research is also time-consuming and challenging. You need to have access to the right tools and platforms to do it well, which is why a lot of business owners don't pay much attention to it. Let the SEO experts at Numero Uno Web Solutions do the grunt work for you.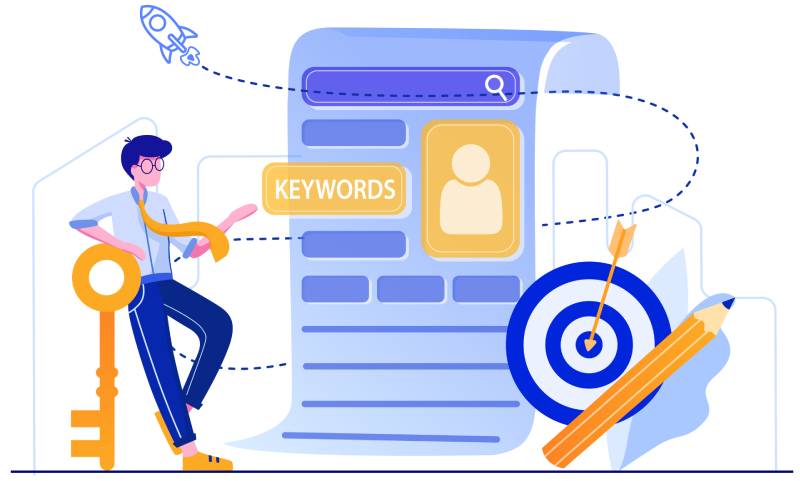 Establish a Local SEO Strategy
Once you've narrowed down a list of core keywords that best reflect the services your fertility clinic offers, our team will help you optimize and integrate them into your customized local SEO strategy. Local SEO is the process of optimizing online content to directly attract more local organic web traffic.
When users enter keywords, search engines use complex algorithms that are linked to global positioning systems to crawl or skim through thousands of webpages in search of matching content. One key intuitive feature of these algorithms is to find local businesses and services within close physical proximity to the person conducting the search.
Top ranking positions are typically awarded to businesses with the highest ratings and the most positive reviews. For this reason, it's important to include your exact location and service areas in content throughout your website.
Optimize Internal Links and Backlinks
In addition to integrating the right keywords into your content, you should also focus on optimizing internal links and backlinks on your website. Internal links are links that are embedded in your content that redirect users to another page on your site that offers more information on a related topic.
Backlinks are links that direct the user to your website or webpage from another source. For instance, if you're affiliated with another company or wrote a guest blog post on someone else's website, then you can provide a link that directs users to your fertility clinic's website. This is a great way to establish yourself as a renowned authority figure in the field of fertility and increase organic traffic on your website.
Create and Manage a Google My Business Account
A Google My Business account allows you to have total control over the content you produce and the information that's available online about your fertility clinic. It gives you direct access to your existing and prospective clients, so that you can answer questions, respond to reviews, set your hours of operation, manage appointments, include your location(s), include a direct link to your website, and so much more.
What Are the Benefits of SEO for Fertility Clinics?
There are a lot of noteworthy benefits of creating and managing a strong SEO strategy for your fertility clinic. At Numero Uno Web Solutions, we'll map out a custom SEO and digital marketing strategy that meets your needs and reflects the core values of your fertility clinic.
Working with us means:
Getting discovered by more patients through higher search engine rankings
Increasing your ROI
Getting more organic traffic
Getting more paid search traffic
Better optimization for local search
Better optimization for local search
Regardless of what your digital marketing goals are, we can help you define and reach them quickly and at an affordable rate to help you expand your clinic's online outreach. With the right SEO strategy, you can go above and beyond your expectations. Numero Uno Web Solutions is a local SEO agency that can help you identify your target audience, create targeted ads, build a solid website, optimize your content, and boost your click-through rates. Contact us today to learn more about our SEO services.