One proven way to sell more properties and attract more buyers is by using search engine optimization (SEO) services for real estate agents.
The Toronto real estate market is very hot. Condominiums are being developed throughout the city, house prices are steadily rising, and both buyers and investors are scooping up property in what is now one of the top real estate markets in North America. Other cities throughout the Greater Toronto Area (GTA), including Brampton, North York, Vaughan, Mississauga, and Richmond Hill are also becoming more popular real estate destinations.
With the GTA being a prime real estate spot, there are more real estate agents-and more competition-than ever before. Standing out from the crowd and making sales can be difficult.
Numero Uno Web Solutions offers SEO for realtors and real estate agents. Our real estate SEO can help you advertise your services, get your properties in front of more buyers, and help create a bigger web presence in the GTA real estate market.
Numero Uno Web Solutions has represented real estate agents in the GTA, helping them increase their sales, get their listings in front of more eyes, and become bigger players in the real estate market. We have proven experience working with real estate clients.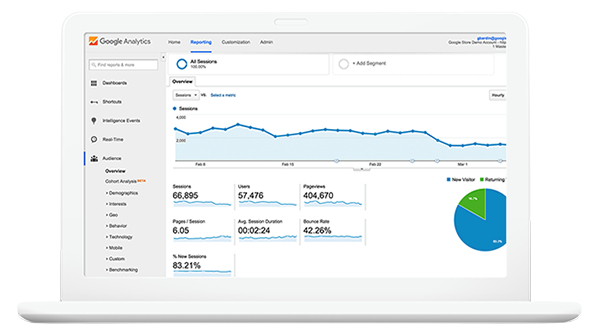 What is SEO in Real Estate?
If you work in real estate, then you know about how important the Internet is to buyers and investors. Homebuyers use the Internet to look for properties, do research, explore neighbourhoods, read testimonials and, of course, find real estate agents. But, you may be asking yourself, "What is SEO in real estate?"
As a real estate agent, your most important marketing method is the Internet. By using the right online marketing and SEO for real estate web sites, you can attract more clients. Numero Uno Web Solutions can help you with that.
By using local SEO for real estate, you can ensure that your agency or services are one of the first that both buyers and sellers see.
Using a combination of real estate SEO keywords, content creation, social media, and online marketing, you can make sure that your web site appears higher up in search engine results.
SEO Services for Local Realtors and Real Estate Agents
We at Numero Uno Web Solutions are real estate SEO experts, having successfully served several clients in Toronto's real estate market. We use several SEO techniques to grow your business and attract more clients.
We provide personalized content creation, providing value to your readers and establishing your expertise in the real estate field. Using articles, press releases, and web copy, we can help advertise your services across the web, present a professional image and turn more of your web visitors into paying clients.
Numero Uno Web Solutions can also provide social media marketing solutions, creating an online following for your services and boosting your web presence. By utilizing social media, you can easily create marketing streams to instantly advertise your listings to GTA residents.
Finding an Expert SEO Agency for Your Real Estate Web Site
SEO requires precision and proven methodology to be effective-you need SEO experts for realtors that have proven experience. Numero Uno Web Solutions boasts that experience.
Here are some SEO tips for real estate agents that can help you find the expert services suited for your needs.
Look for Innovative Approaches
When it comes to any crowded field, the same old approaches don't work. Look for SEO services that are innovative, constantly evolving, and which use a variety of techniques, platforms, and services to grow your business.
You Need More Than Keywords
SEO is a lot more than just keywords. A good SEO agency will use content creation, web development, social media, and other online tools to advertise your business.
Focus on a Local Approach
Online marketing is completely different for local brands. For the real estate field, you need an SEO expert who can focus primarily on local SEO and help grow your web presence, specifically among your potential client base. An individual, targeted approach is needed.
Mobile
Even when it comes to real estate, people are now using their phones and mobile devices to search for properties, realtors, and listings. SEO must target mobile devices and use responsive designs to be effective.
We have been providing the best SEO services in the GTA for local businesses and industries across Toronto, Richmond Hill, Vaughan, and more. If you are a realtor or real estate agent with a web site that has low traffic or conversions, get in touch. We will make your web site work for you. We are just a call away: 1-855-SEO-XPRT.