SEO for landscaping companies and gardeners can be the key to more business in the Toronto market. There are many landscapers and gardeners throughout the Greater Toronto Area, including Vaughan, Mississauga, Brampton, and Thornhill. With a lot of competition and only a couple seasons to get the bulk of their business, local landscapers can have a hard time standing out in the crowded field.
Most landscaping companies cannot use traditional marketing tactics because they are often ineffective and too costly for many smaller, local businesses.
However, Numero Uno Web Solutions offers search engine optimization (SEO) services for local landscapers and gardeners that can grow your business in the GTA and surrounding areas. Our SEO for landscaping companies can help you gain more clients, increase your revenue, improve your web presence, and market your services to people all throughout the local region.
Numero Uno Web Solutions represents several gardening clients and landscapers, using web site optimization and SEO best practices to grow businesses. We have a proven record of working with people in the gardening field, using the techniques and strategies that can benefit them most.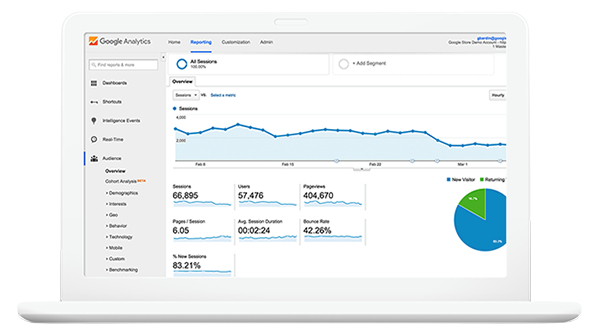 SEO Benefits for Local Landscaping Companies
When people in the GTA look for a landscaper that can help them with their property, they usually turn to the Internet and search engines. People use Google to find local landscapers with the best rates and best reviews.
Businesses are the same. If they don't already have a connection with a landscaping company, they will turn to the Internet to find one that can handle their needs. This is the primary method through which customers and clients find and contact landscapers.
If you don't appear at the top of search engine results for local searches, you will not be able to attract new clients, make more deals, or grow and expand on your business.
With SEO for garden designers and landscapers, you can ensure that your business is seen by more people and you can reach more customers than before, helping you stand out from all of your competitors. Numero Uno Web Solutions uses proven work processes and market research to determine the right keywords and content that will boost your company in search engine rankings.
Optimizing Your Landscaping Web sites with SEO Experts
Optimizing landscaping web sites is one of the most effective ways to boost your business's web presence. Numero Uno Web Solutions focuses on our gardeners' and landscapers' web site optimization to get your webpage in front of more eyes. Using web development, customized content creation, blogs and press releases, copywriting, and research-selected keywords, we can bring more local traffic to your web site and business.
With web site optimization, there are two primary goals: (1) get more local people to visit your website, and (2) turn more of these people into paying clients. At Numero Uno Web Solutions, we can also build your social media profile to help reach more customers, engage with fans of your business, and gain the positive reviews and feedback that are crucial to success.
With the right SEO and website optimization for your landscaping services, you can quickly transform your company into an even bigger success.
Numero Uno Web Solutions provided the high-quality SEO services for local businesses and industries across the GTA, including Toronto, Richmond Hill, Vaughan and more. If you are a local landscaper or gardener and want to increase your business, get in touch. We will make your web site work for you. We are just a call away: 1-855-SEO-XPRT.