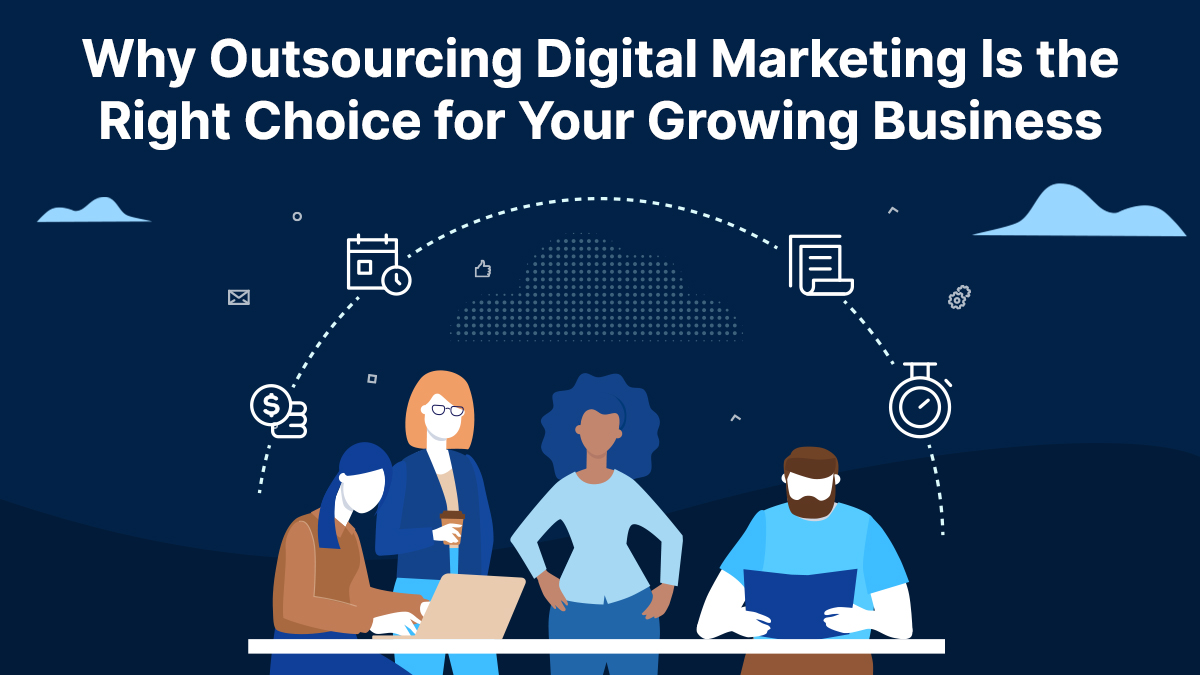 Digital marketing is a multifaceted medium that's constantly changing and therefore requires a great deal of oversight. Since the updates in the industry can be hard to manage on a daily basis, outsourcing SEO (search engine optimization) in Toronto is the best way to keep up with all of the latest trends and ensure that your brand is consistently positioned to rank high in SERPs.
You have enough on your plate when it comes to managing your day-to-day business tasks. While hiring an in-house digital marketing or SEO team is certainly plausible, it's not always the best option because it can get expensive and difficult to manage, especially if digital marketing isn't your forte. There's a lot to learn in this industry and the information is constantly changing at the speed of light. It's far better to consider outsourcing digital marketing and SEO in Toronto than to try to handle it yourself, especially if you don't know what you're doing.
Outsourcing SEO services has the following benefits.
It's Cost-Effective
You can save a lot of money by outsourcing your SEO services to a company that specializes in digital marketing practices. Hiring an in-house staff takes a lot of time, money, and resources that many small businesses simply don't have. Not only do you have to find the right industry experts for your team, but you also have to provide them with high-tech infrastructure and equipment to perform their jobs.
When you outsource your SEO services to an established and dedicated digital marketing firm in Toronto, you don't have to worry about any of that because they already have everything they need to successfully perform their jobs.
Access to the Latest Technology
Technology is one of the biggest and most important driving forces when it comes to creating a successful and effective digital marketing campaign for your business. It's one of the main forms of communication in the 21st century and that means it's also the best way to connect directly on a virtual level with your existing and prospective customers.
Studies show that the majority of consumers prefer online communications and interacting with their favourite brands via email or social media. In order to maintain these strong connections and continue creating meaningful online interactions, you need reliable access to the latest technological innovations. Working with a reputable and renowned digital marketing firm provides access to cutting edge technological platforms that propel and strengthen your online presence.
Ongoing Maintenance and Optimization
Digital marketing practices and campaigns require constant maintenance and monitoring to ensure that everything is going according to plan. In-house SEO teams only work a set number of hours and they're often hindered by the budgetary and technological limitations of your digital marketing department.
External digital marketing agencies have access to more resources and equipment to provide more in-depth analytical and research-based services to ensure that your digital marketing campaigns are all fully optimized and operating with the utmost efficiency.
It starts with high-quality content creation and website design, but it doesn't end there. Digital marketing agencies also strive to maintain a certain standard of quality and will work continuously to create fresh content, update existing content, clean up website code that could be slowing down your loading times, perform keyword research, and run analytics to find innovative ways to improve the results of your SEO strategies and adjust them as needed.
Work with Experienced Professionals
Another perk of outsourcing digital marketing and SEO services in Toronto is that you'll have some of the leading experts in the field working on your online marketing campaigns. Whether you already have a few SEO strategies in place that need refining or you need to start from scratch, working with a team of professional online marketing strategists can help propel your marketing campaigns to the next level and increase your brand visibility and recognition.
New Insights
Professional SEO companies can offer expert and unique insights into how to improve upon your existing digital marketing campaigns or what steps to take to create new strategies.
After performing website analytics, testing the page loading speed, and a content audit, SEO experts will provide professional insights into what's working and what isn't working for your brand. This will give you a good idea of what types of improvements need to be made to help you achieve the coveted zero ranking or top three position on Google.
Stay Ahead of the Competition at All Times
Digital marketing and SEO are highly competitive mediums. With hundreds, if not thousands, of brands vying for the top-ranking positions, it can be extremely challenging to make yourself stand out from the fold. It's important to stay on top and aware of current industry trends so that you can find new and innovative ways to break the mould and stay relevant.
Professional SEO firms perform in-depth industry research to see what's trending and create appropriate keyword-rich content that appeals to your main target audience members.
Knowing what your competitors are up to is also a great way to gauge the current market and determine your next marketing move.
Scale Your Marketing Plan
One of the advantages of investing in outsourced SEO services for SMBs is that you don't necessarily have to go all out or put all of your eggs in one basket from the get-go. You can and are encouraged to start small with a simple marketing plan to get your brand on the map. Once you've built a more substantial follower base and have defined your marketing objectives more clearly, you can start to scale your marketing plan according to your growing needs.
Business Growth, Minimal Overhead, and Good ROI
Cost is one of the most important determining factors for any business decision. When it comes to deciding between hiring an in-house or outsourced full-service digital marketing team, the cost difference is tremendous.
In-house marketing departments can cost upwards of $250,000 annually in infrastructure, equipment, and overhead. Outsourced digital marketing agencies offer full-service SEO strategies at a tiny fraction of that cost. Plus, you get access to all the latest technology, multiple digital marketing strategies, a well-balanced marketing plan, and extensive SEO services. All of these services perpetuate business growth, minimize overhead costs, and maximize your return on investment.
If you're thinking about outsourcing SEO services in Toronto, then consider working with Numero Uno Web Solutions. We're one of the leading SEO agencies in North America and have worked with numerous SMBs across the continent to help increase their online visibility, web traffic, and conversion rates. Contact us today to learn more.