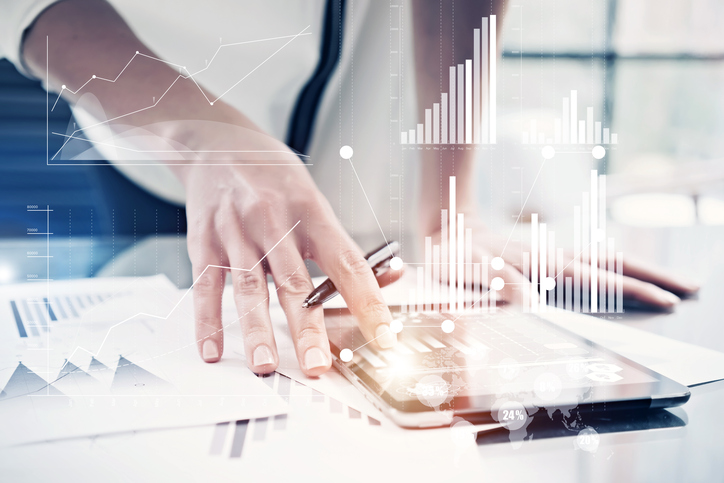 If you're a technologically savvy online advertiser or marketing expert, then you should already be using the Dimensions tab in Google AdWords. The Dimensions tab is a little-known useful tool that allows you to thoroughly track your PPC reports. It allows you to delve into the minutest and most significant details of your online marketing campaigns so that you can pinpoint specific problem areas within each campaign. You can correct these issues simply by making slight adjustments to your settings, and the best part is that you can easily test and track the impacts of the changes you make through the detailed reports that are available at your fingertips.
What Is the Dimensions Tab?
To put it simply, the Dimensions tab is every online advertiser's right-hand man. It has some incredibly useful and intricate features like time analysis, geographical analysis and user location, search terms, and automatic placements that put you in complete control of all of your ad campaigns. If you run multiple campaigns using the same Google AdWords account, you can even create unique settings under each heading within the Dimensions tab according to the distinctive requirements of each campaign.
Understanding AdWords Dimension Reporting
In order to fully take advantage of, and appreciate, the different features contained in the Dimensions tab, you need to comprehend how the reports work and how they can benefit your ad campaigns' conversions. While there are 16 different features under the Dimensions tab, the four main ones are explained below.
Time Analysis
As the name suggests, the time analysis feature under the Dimensions tab helps you track the overall performance of your AdWords ad campaigns over various periods of time. But, this is not referring to time in a linear sense; rather, it refers to very specific periods of time throughout the lifespan of your ad campaigns. You can track ad performance as it pertains to specific years, each day of the week, specific weeks within the year, each month, quarter, and even based on the hour of day. For example, the time analysis report might reveal that one of your campaigns isn't generating a lot of hits or views on Saturdays between 1:00 p.m. and 2:00 p.m. Noticing trends like this will help you save money in the long run because you can adjust your bids so that your ads become less noticeable during slow periods and more noticeable during peak periods. This will lower your ad expenses and increase your ROI.
Geographical Analysis and User Location
The geographical analysis feature is twofold: it shows where your potential customers are actually physically located based on their IP address, and it shows locations that they're interested in. User location is slightly more precise because it only shows the physical locations of your potential customers. This data is useful because it shows you where in the world or country your ads are having the most impact.
Search Terms
The search query report under the search terms feature allows you to see which specific keywords are successfully generating the best search results for your clients' web sites and which ones have low performance rates. With this information, you can easily weed out the low-performing search terms from your campaigns.
Automatic Placements
The automatic placements feature is very similar to the search terms feature, but with one very important difference: it shows you which URLs and web sites your ads were found on rather than which search terms were typed in to find your ads. You can easily use this information to your advantage by purchasing more ad space on certain URLs and web sites that are generating a great deal of conversions for your ads.
Numero Uno Web Solutions uses precise, studied methods and contact form optimization services. We have benefited businesses in Toronto, Richmond Hill, Vaughan, and we have even extended our services to Texas, Massachusetts, and Florida. To learn more about our content marketing techniques and how we can help improve your search profile, call us at 1-855-SEO-XPRT.