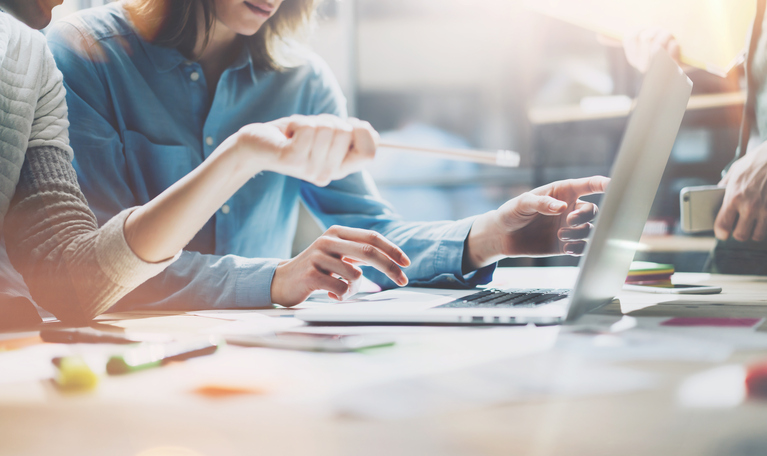 In-Market Audiences and Custom Audiences
If In-Market Audiences sounds like a futuristic feature that allows online marketers to keep tabs on their online potential customers, that's because that's exactly what it's meant to do. With this innovative feature, marketers can track what members of their target audience are viewing online with the intent of gathering information on potential purchases only. They can then categorize these potential customers based upon their likelihood to purchase certain products, services, and brands. The end goal here is to then create specially tailored advertisements that target those specific end users and ultimately entice them into purchasing said products, brands, and services. All of this data is hosted and provided by Bing's proprietor, Microsoft.
Unlike In-Market Audiences, the Custom Audiences feature doesn't rely solely on the data provided and interpreted by Microsoft. It's actually a way for more experienced online marketers to branch out on their own by collecting and analyzing their own statistical data and using that to their advantage. This feature allows marketers to create their own customer profiles based upon the information they gather and interpret themselves. Even though Google has been providing this feature for a long time, the Bing Ads version generally has a lower PPC which is very appealing for most advertisers.
In-line Competitive Metrics
One of the most notable recent Bing updates allows you to view your performance statistics and measure them against your direct and indirect competitors. You can track how many successful impressions your ad campaigns are making and determine exactly where and why you're succeeding or failing. Bing ads can even make suggestions as to where you can make improvements in your campaign settings to maximize the amount of meaningful leads you acquire.
Bing Ads Editor: Review Extensions
Another useful update that's been made to the Bing Ads Editor is the addition of the review extension. Advertisers can now have more control over visibility of certain reviews and they can better determine the authenticity of each review by viewing its web address and specific online source. This extension also makes it easier to respond to reviews and keep track of which reviews remain in queue for responses.
Bing vs. Google: Adding Audience Segments
While the recent updates Bing is implementing in its online marketing and advertising platforms will certainly give its campaigns more credence and they can certainly boast lower costs than Google, the fact is that Google has been in the audience targeting game much longer. In this case, Google has the greater advantage of working towards perfecting their audience targeting features much longer than Bing, and more advanced advertising platforms ultimately trump lower PPC.
Numero Uno Web Solutions has been a Google partner for a number of years and as such, we've been able to help numerous brick-and-mortar companies not only establish but also maintain a strong online presence. On top of that, our clients are more than likely to gain long lasting and meaningful leads with increased return on their investments. We've serviced numerous companies both in the United States and Canada and are always looking to expand our global market. For more information on how we can help you improve your search engine rankings, please contact us at 1-855-SEO-XPRT.