A Case Study in SEO and Content Marketing
Overview
Our journey began with a warehouse storage solution provider based in Toronto and Mississauga, Canada. Renowned for a broad spectrum of services, from installation to maintenance and repair, and offering Canadian-made racking products, they found themselves in a rapidly evolving and fiercely competitive industry. The primary challenge was to generate a consistent influx of new leads and distinguish themselves in the marketplace.
Background
Our client, like many in their industry, grappled with several significant challenges:
Navigating an intensely competitive market, making differentiation a constant struggle.
Adhering to complex and time-consuming safety and fire protection regulations, a necessary part of their business, but one that diverted valuable time from other areas.
Keeping pace with the rapid technological changes within the warehouse storage solution industry.
Dealing with the high costs associated with their solutions, potentially limiting their customer base.
These challenges not only impacted their everyday operations but left them with limited time and resources to focus on marketing and lead generation.
Goals and Objectives
To confront the marketing challenges and stabilize their lead inflow, they decided to engage with Numero Uno Web Solutions, trusting our expertise in digital marketing and SEO services.
The Solution
We implemented a comprehensive SEO strategy that included:
Extensive keyword research to target highly relevant search traffic.
On-page optimization to improve search visibility.
Strategic link-building to build trust and authority.
User-focused, value-driven content strategy.
"Near me" searches and voice optimization for qualified leads.
Google Business Profile Optimization to improve local search visibility.
The Strategies
To overcome the challenges our client faced, we deployed a multi-pronged SEO strategy:
Keyword Optimization: We carefully selected pertinent keywords connected to their racking products and solutions to improve their visibility on search engines.
User Experience and Conversion Rate Optimization: We revamped their product and service pages by enhancing the content and layout, aimed at transforming website visitors into clients. We also redesigned their homepage to better accentuate the brand's unique offerings and key service strengths.
On-Page SEO: We regularly updated meta tags, resolved technical glitches found during technical SEO audits on their WordPress website, and implemented schema markup for better indexing and improved search results.
Content Strategy: We established their industry authority by posting 2-3 blog articles monthly. These articles were designed to not only educate their prospective customers about the company's products and services but also boost organic traffic.
Google Business Profile Optimization: We regularly posted content and updated product photos on their Toronto and Mississauga listings, enhancing local visibility and engagement.
A dramatic rise in lead generation by 200% over three years, amounting to approximately 200 leads per month.
A 200% increase in local visibility of Google Business Profile over the past three years, exemplifying the efficacy of our local SEO strategies.
A surge in phone inquiries, with calls from Google Business Profile listings tripling over a span of three years.
A dominant presence in local search results, with over 30 keywords achieving a rank in Google's local pack.
Outstanding keyword performance, with 40 keywords securing a top 3 position on Google, and an additional 30 keywords achieving the same feat on Bing.
Consistent growth in organic traffic with an annual increase of 30% year-over-year for three consecutive years.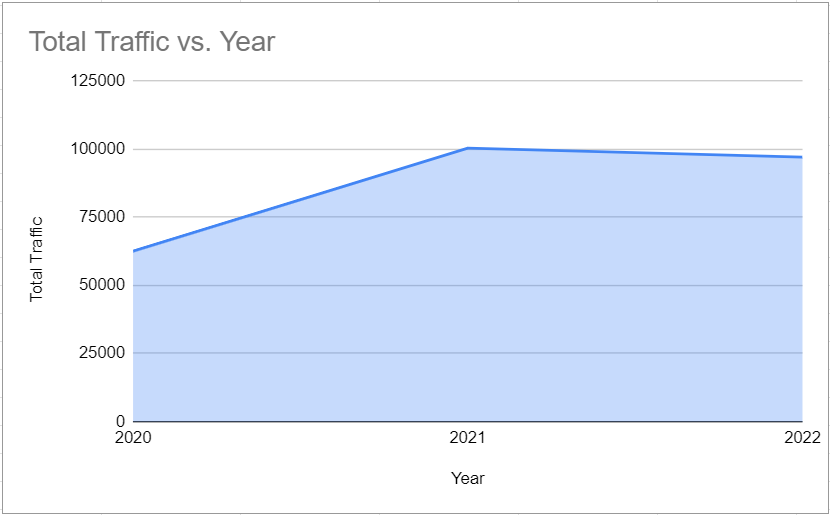 Conclusion
Our three-year partnership with the client has yielded significant growth in their online visibility and lead generation. As we continue this relationship under a monthly retainer contract, we remain committed to propelling their online presence even further. If you're interested in learning how we can do the same for your business, we invite you to contact us for more information.