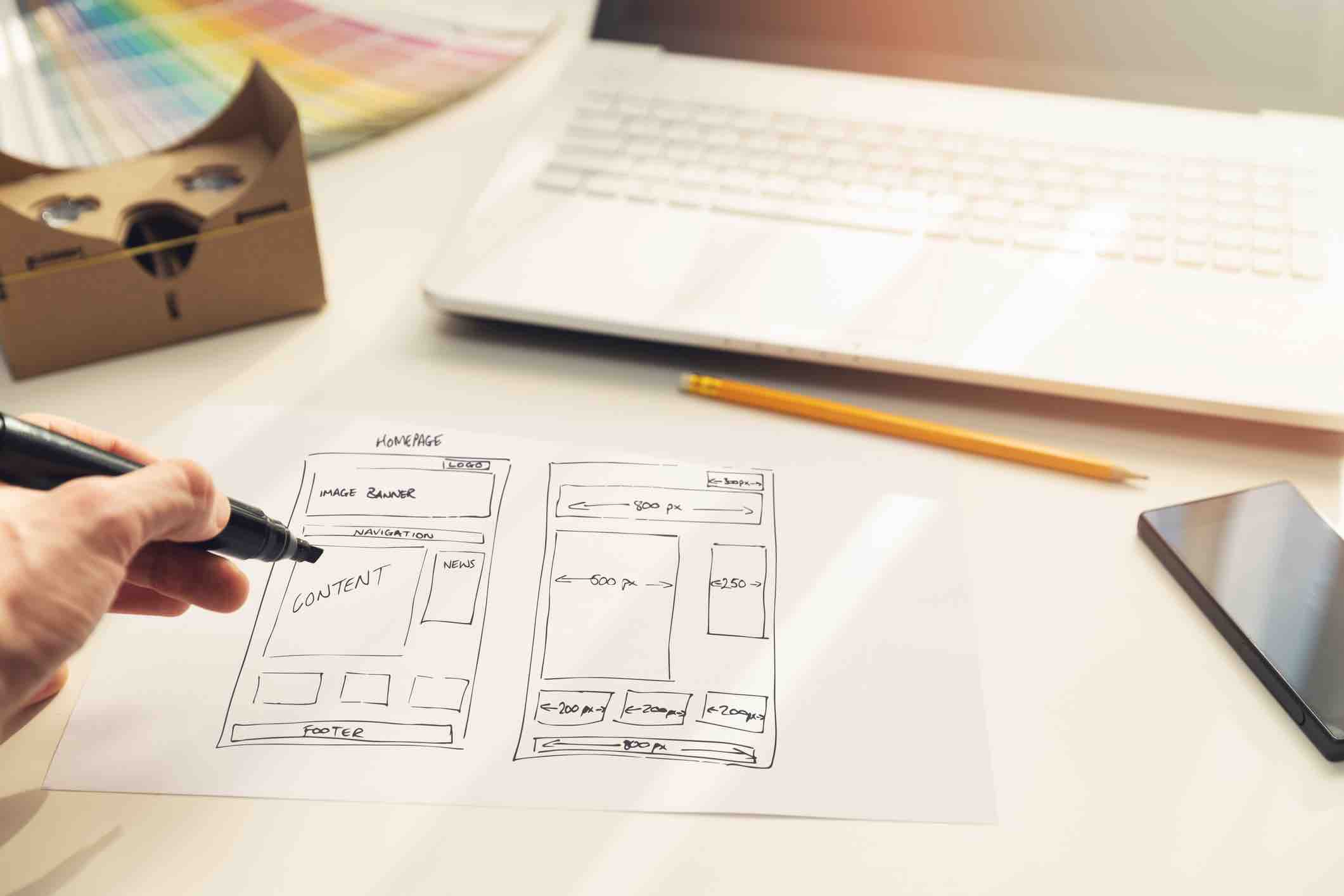 On any given day, it's estimated that Google receives and processes approximately 63,000 searches per second. This translates to roughly 5.6 billion searches per day globally. If these statistics don't convince you of the undeniable benefits of building a new web site and cultivating a strong online presence for your business, then you need to rethink your entire online marketing and e-commerce strategy.
The fact of the matter is that Google and consumers favour web sites that are up to date, contain relevant information, and are content driven. Simply having a web site isn't enough to entice a higher client base it needs to be optimized and updated often according to the needs of your potential customers. With all of that in mind, here are 8 reasons why you need to build a new web site for your business or update your existing one on a regular basis:
1. Simple Web Designs Are Scientifically Proven to Work
There's no need to spend your entire e-commerce or online advertising budget on creating a new website. Actually, the simpler you keep your web design, the better. Consumers need to be able to easily find the content they're looking for on your web site. Otherwise, they'll get frustrated and leave, turning to your competitors instead. Make sure content is easily accessible, optimized so that it can be found by search engines, and that it's accompanied by appropriate images, infographics, or videos. Showcase your products and services front and center, so that visitors can see what your company is all about without having to search for this information.
2. Improved User Experience
A simple web site design also helps improve overall user experience. Regardless of the device people are using to browse your web site, the quality of the content, navigability, and speed should all be the same. Only add the features that you truly believe will enhance your content and make it more accessible and enticing to your users. Let go of all of the additional add-ons, features, and widgets as these can make it more difficult for users to find what they're looking for on your web site. They can also slow down your web site loading speed, which we'll discuss below.
3. Stay Updated with the Latest Technology
The digital world moves faster than the speed of light and that means businesses need to keep up with all the latest SEO-related technology. Your web site should serve as a constant reflection of what's happening in your industry, particularly your company, at the current moment. In business, change is imminent, and your web site should showcase all of the new and exciting things your company is doing to stand out from the crowd, improve services, and build strong relationships with clients. Are you an industry disruptor or a stagnant bystander? An updated and well-optimized web site portrays the exact message you want to send to your customers.
4. Always Work on Web Site Security
In the midst of updating or building a new web site for a business, web developers also tend to check on web site security measures that are currently in place. Hackers are experts at finding and exploiting even the most minimal web site security vulnerabilities for their own gain. This can leave your web site and anyone who uses it completely exposed to data leaks, fraud, identity theft, and so much more. That doesn't bode well for your business as it can, in some cases, irreparably damage your reputation and relationship with your clients. Choose your web site host or platform carefully and make sure to update security measures on a regular basis to prevent this from happening to you.
5. Make Your Web Site More Mobile-Friendly
The vast majority of users browse the Internet on mobile devices including smartphones and tablets. This isn't some passing trend it's a permanent fixture in the lives of many consumers and it's one that you shouldn't ignore or write off. More and more customers require mobile-friendly web site access that includes access to information, fast page loading times, and a responsive adaptive design that's versatile across all technological platforms. Optimizing your web site to make it more mobile-friendly has been proven to increase web traffic, boost online revenue, and help businesses raise greater brand awareness.
6. Add New Themes or Update Existing Ones
This relates to the idea of keeping up with the latest technology. To keep costs low, small businesses have the option of choosing a generic and simple theme that delivers all of the features they need to build a strong web site. Choose your themes and hosting platforms based on the type of industry you're in, as well as the products and services you're offering. Custom themes cost a little more, but they also give you more options to play around with in the future. Start off with a basic template and then you can add or remove features along the way as you see fit.
7. Improve Web Site Loading Speed
Maintaining a fast web site loading speed across all user platforms is an absolute must. Luckily, Google has a very useful tool called Page Speed Insights that allows you to regularly test the speed of your web site. Simply enter a web page URL at the following link, then click the "Analyze" button and the platform will give you information about that page's overall performance across all devices. Web site loading speeds should be three seconds or less. Anything above that is considered too slow and could result in users leaving your web site, which increases the bounce rate.
8. A New Web Site Helps with SEO
While having a strong social media presence is important for reaching a wider audience and interacting with your customers, it's not the end all and be all of e-commerce business practices. You still need an excellent web site to help you stand out and here's why. Customers need somewhere to go where they can learn more about your business, make purchases, and establish a relationship with your brand. Your website gives you an exclusive platform to do all of those things and so much more. Think of it as an identifier for your brand. It gives you an exclusive space to release the type of content you want while also boosting your SEO practices.
Do you need help building or revamping your web site? Numero Uno Business Growth Specialists can help. With over 15 years experience in the SEO industry and 500+ happy customers, we've earned our reputation as one of the leading web design and e-commerce specialists in North America. Request a free quote today!