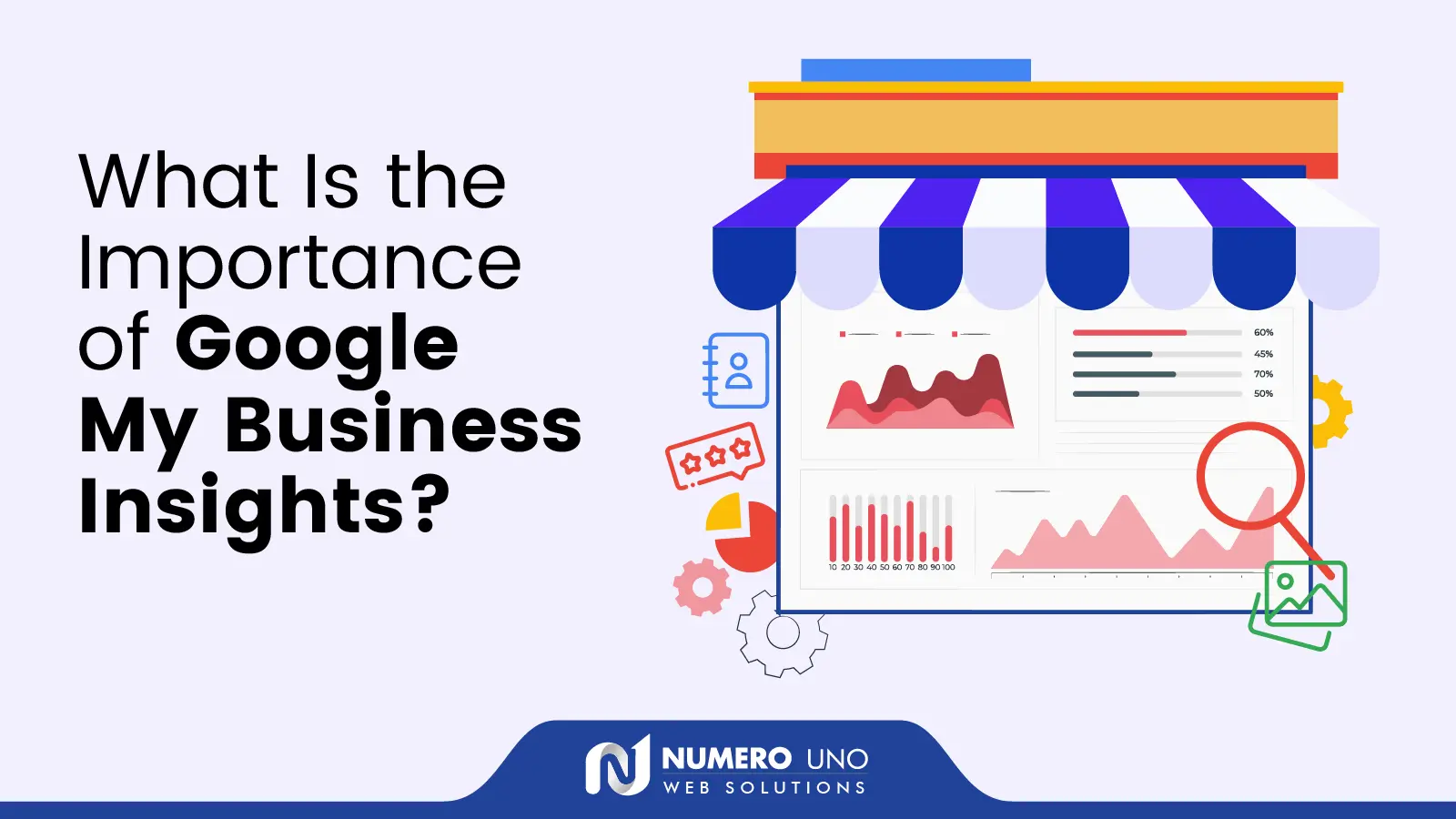 Google is constantly making changes to update its various search platforms and business listing tools. As the name suggests, Google Insights-which is connected to Google Analytics-provides valuable insights into current search trends regarding your business. These trends include the types of searches that yield specific results (direct vs. discovery vs. branded searches) and what that means for your business listing. The importance of Google My Business Insights lies in the fact that it gives you a good idea in terms of how people search for, find, and interact with your business listings. Why is this information relevant? The short answer is because putting this information to good use can help you improve customer experiences with your online brand.
What You Should Know about Google My Business Insights
GMB Insights is a tool that you can use to analyze and track how users are interacting directly and indirectly with your business listing. Important user engagement data such as specific search inquiries, impressions, and types of location-based search results give you a good indication of which aspects of your SEO and content marketing are performing well or underperforming.
Once you've acquired this type of data, you can use it to implement various tactics to effectively drive further user engagement and increase your online rankings exponentially. GMB Insights allows you to not only find out how users find your brand or business online, but also how they choose to interact with your brand or business once they've found it.
Direct search is when users specifically search for you using your brand or business name and location. Oftentimes, these users are either existing customers who are most likely trying to find your address, hours of operation, or contact information. Hence, direct search inquiries of this type usually yield a knowledge panel search result that includes all of that information in a convenient box.
Discovery searches are when people use generic keywords to search for a specific product or service in their area such as "dentist near me" and your business pops up. Top results are usually based on ratings. Depending on the person's exact proximity to your business, these can either yield a knowledge panel search result featuring your business information or a local 3-pack that lists multiple businesses.
Lastly, there are branded searches. Branded searches are when users search for a certain brand that you carry. Your business will be listed alongside several others within close proximity that also carry the same brand.
What Does the New GMB Insights Update Include?
The latest GMB Insights update includes a number of important new metrics that could shape the way you interact with customers online and vice versa. Typical online interactions include social media, Google Search, and Google Maps. Depending on your specific clientele and target audiences, however, not all of these avenues are ideal for every type of business.
Sometimes, it makes more sense to focus on specific search avenues that the demographics you are trying to target are more likely to use. With that in mind, GMB Insights will offer more detailed search and online interaction metrics that indicate which tools are operating at peak performance, so that you can make the appropriate actionable changes to your business listing.
Here's a brief overview of these changes.
Business owners will have easier access to core business listing metrics directly from their GMB profiles
Interaction metrics will showcase metrics for how customers are contacting you (e.g., phone call, email, live chat, social media, etc.)
New performance reporting metrics will replace older metrics in your dashboard. This is already available in search but will also be made available on Google Maps
Data from the past six months onward will continue to be made available
Performance reviews can be made available with custom frames
Users can track the number of clicks to their website
Direction requests have been added to the "Interactions" section of the Performance page in search
Search queries to find your business will be updated monthly instead of quarterly and this data will be available for up to six months
Google launched the "number of people who viewed your business profile" metric in February 2021. This is a performance-tracking tool that indicates how many people viewed your business profile in a given time frame with a breakdown of devices used and specific platforms
You can download your metrics over API
How Customers Search for and Find Your Business
As mentioned, there are three main types of search queries that customers may consciously or subconsciously enter into search engines: direct, discovery, and branded searches. Direct searches are pretty straightforward. A customer already knows about your business and searches for it by name and location, which directly leads them to your business listing.
Discovery and branded searches are similar to one another in the sense that customers may not be directly searching for your business, but they are directed to your business listing because they are looking for a brand, product, or service that you happen to sell.
To create effective and impactful business listings, it is important to know your niche, whether it is one of these categories or all three, and play into it.
Where Customers View Your Business on Google
The new GMB Insights update allows you to track and analyze where and how customers are finding your business and interacting with it, whether it's through search, Maps, social media, or an online directory.
Photo Insights
Photo views provide impressions of people who are viewing your business photos online on various platforms.
Popular Times and Visit Duration
You may notice that some businesses' knowledge panels on Google display a "popular times" chart as well as how much time people typically spend at that business. This data indicates peak and not too busy hours, so you know when customers are likely to visit your business. GMB Insights automatically grabs this data from business knowledge panels so that it can be displayed in your dashboard.
Professional Google My Business Optimization in the GTA
There is a reason that Numero Uno Web Solutions is one of the most renowned local SEO firms in Toronto. We have a highly experienced team of SEO experts, web developers, and digital marketers who are skilled at analyzing industry and location-based top search trends on Google. Based on data presented in Google Analytics, our team can skillfully apply white hat SEO and content marketing principles to boost your online presence, visibility, and brand recognition. Contact us today to learn more.