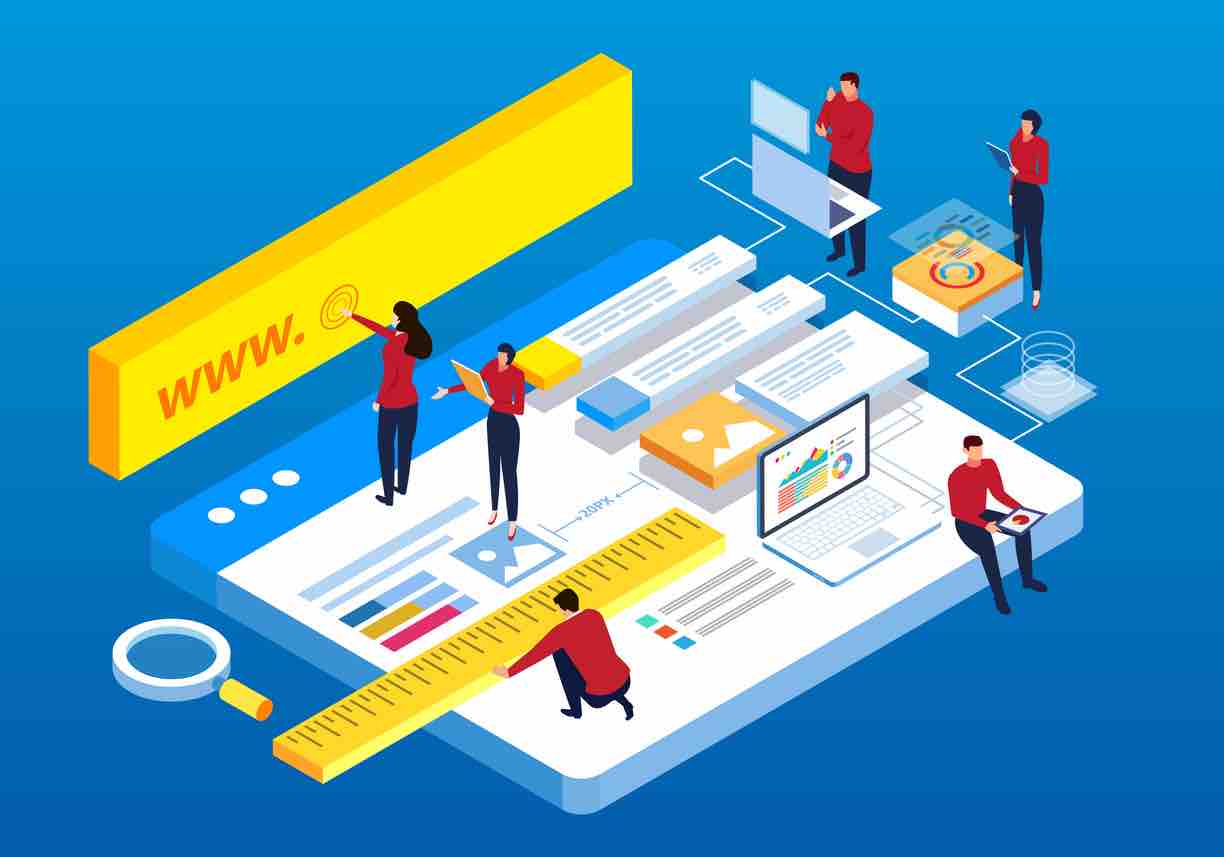 Creating an interactive and user-friendly web site is one of the key components to attracting and retaining the right online customer base for your brand. Consumers like to have a sense of familiarity when it comes to the web sites they frequently visit. Content should be relatable, concise, and easy to locate on your web site. Making the appropriate changes based on user feedback is vital because it proves to your online users that you value their opinions and want to make their experiences on your web site as enjoyable and seamless as possible.
Here are a few useful tips to help you ensure that your web site is not only on par with user expectations, but also exceeds them.
Create Simple, Informative Content
The best way to get your brand's key messaging across is to make sure that the content is easy-to-understand and visually appealing. Content can consist of a variety of things including text, images, videos, and even graphics throughout your web site. These days, it's not enough to just have compelling articles on your web site to draw readers or customers in. You need to create content that stimulates their visual and intellectual senses equally and truly get to know your target audience.
Don't Be Afraid to Ask for User Feedback
The most effective form of market research is to reach out to your consumers and web site visitors directly to find out the aspects of your web site that need to be improved. After collecting a significant amount of data over a given period of time, see if you can spot any prominent patterns in the information provided. If you find that there seems to be a general consensus regarding a certain aspect of your web site, then pay attention to that. A lot of companies have benefited from taking the user recommendations they receive and applying them to their web site as long as they fit appropriately with their branding. Use that feedback to create more user-friendly designs.
Be Detailed, But Not Too Detailed
Provide detailed information about your brand, products, and services. After all, that's the main reason that people are visiting your web site in the first place. However, there is such a thing as including too much information. Generally speaking, when users are trying to find something on your web site, they want to locate that information as quickly as possible and then move on with their day. No one wants to spend hours on end scouring your web site trying to find the answer to a question, a specific product, or service when they can easily turn to your competition for a faster and easier solution. When it comes to products and services, be sure to give brief but relevant descriptions accompanied with pictures, graphics, or videos wherever possible and try to use bullet form.
Balance Text with Other Forms of Media
In the early days of the Internet, web design was extremely simplistic and to some degree, it still is. What we're seeing more and more these days, though, is that business savvy brands are using multimedia content to their advantage. Many of them offer images along with shorter paragraphs and simple wording to break up long-form articles and improve readability. This makes the content more easily digestible so that users are getting the most out of it without getting distracted or bored. This type of UI and UX optimization is vital for the survival and success of any web site, regardless of the size of the company and it can help secure a strong online presence for your brand. Standing out in the minds of your users is important and that's exactly what various multimedia platforms accomplish.
Allow Users to Share Your Content
Every company is on social media and if you aren't, you definitely should be. Include social media icons throughout your web site and on every piece of content you produce so that users can easily share articles, images, or videos that they think would appeal to their followers. Think of this as a free form of advertising or the new form of word-of-mouth advertising. It's especially effective when social media influencers share your content with their thousands of followers.
Easy Navigability
By now, you should already know about the merits of creating an easily navigable web site. From dropdown menus to having search bars on your home page, there's really no excuse for users to have a hard time finding what they're looking for on your web site unless you just haven't done your due diligence. Content should be well organized and easy to locate on your web site so that users can find what they're looking for quickly and conveniently by either entering search terms or scanning your home page.
Fast Web Site Speed
Like easy navigability, optimal web site speed is another given in today's business world. Having a slow loading web site is simply unacceptable. These days, if your web site takes longer than three seconds to load, you risk losing customers to your competition. People get frustrated and they leave. It's that simple. Make sure to test the speed of your web site regularly across all devices (mobile, desktop, tablets, and laptops) to ensure it's functioning consistently throughout.
Make Your Web Site Mobile-Friendly
Once again, there's no excuse for your web site not to be mobile-friendly. The time has already come when mobile usage and search queries far exceeded desktop usage. Google has even implemented a stringent mobile-first index which prioritizes mobile searches over any other device platform. Web sites that are mobile-friendly are likely to rank higher on search engine results pages than those that aren't.
Web Site Layout and Design Tips
The following web site layout and design tips can help build and sustain your online presence:
Carefully choosing a background and text designs
Updating and reformatting your layout regularly
Writing informative brief CTAs that are strategically located
Adding a map and address to your Contact Us page
Including links to your social media pages throughout your web site
As one of the leading SEO and SMO companies in Canada, Numero Uno Web Solutions offers a series of web design and optimization solutions that can improve your rankings on various search engine results page. Using data-driven solutions and analytics, we've helped companies in the United States and Canada build their online brands. To learn more about our services, please feel free to contact us today.