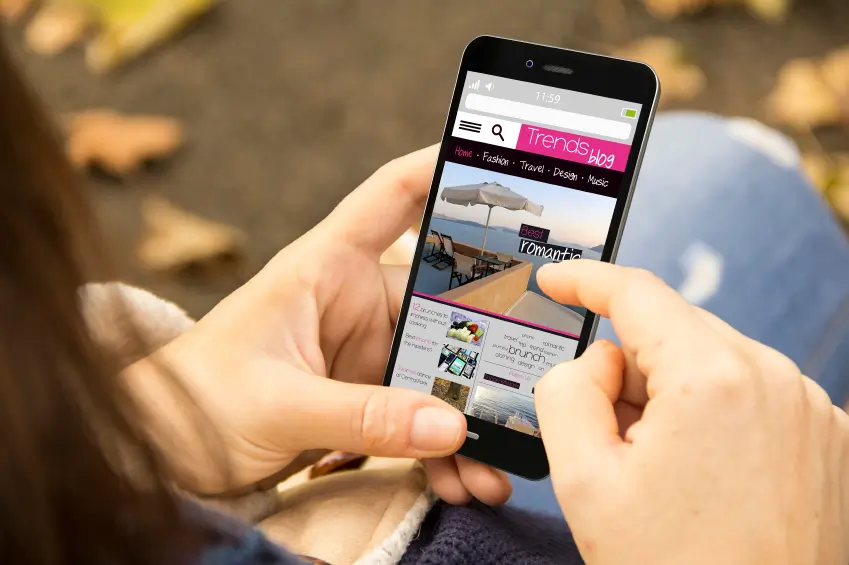 When businesses consider page speed optimization, they often forget to consider mobile devices. Some web sites can load very quickly on desktops and computers, but if they are not optimized for mobile devices, they can quickly lose out on reaching many consumers. In fact, more than half of Internet usage occurs on mobile devices. Local mobile searches are one of the primary ways that the public finds new businesses. When your web site isn't using mobile optimization, it can easily suffer.
Page Speed – A Consumer Need and a Google Ranking Factor for Mobile
How important is page speed? Research has shown that after a certain period of time, people will no longer wait for a web site to load. If your web site takes longer than 5 seconds to load, the chances that people will wait for it drop dramatically. As well, other statistics suggest that nearly half of consumers will seek out competitors if a business has a poor mobile site.
However, the consequences of having a poorly designed mobile site do not stop there. Google uses an algorithm to rank web sites in their search engine, and one of the things they consider is if your site is mobile-ready. In fact, Google mobile rankings penalize web sites that are not mobile-ready. This means that if your business does not have a mobile site or has a web site that isn't mobile-friendly, it won't show up in the top search engine rankings. People will not see your business when they are using Google or other search engines.
Introduction of Accelerated Mobile Pages (AMP)
With the recent introduction of Accelerated Mobile Pages (AMP), Google is making a major commitment to the mobile web. Google's new initiative is committed to making the mobile web faster than ever before, ensuring mobile sites load quickly.
One of the major problems with mobile web sites is that they can load slowly. Google's AMP remove a lot of the elements, such as Javascript, that make web sites load slowly on mobile devices. By using AMP, web sites can improve their loading speeds by anywhere from 15 to 85 percent.
Some people have criticized Google's AMP, as they eliminate many tools and elements that are used for SEO and online marketing. However, to offset this, Google ranks sites using their AMP higher in their search engines, making it easier for consumers to find your business. If you want to use mobile SEO, then AMP sites can be a very effective tool.
Tips for Speeding Up Your Local Business Web Sites
Here are some tips for local businesses that want to ensure their sites are optimized.
Make Your Web site Mobile-Friendly: Remember that your web site isn't truly fast if it doesn't load on mobile devices. Use AMP, mobile sites, or mobile-friendly web development to ensure you can reach all of the public, no matter what device they're using.
Use a Page Speed Test: There are a variety of page speed tests available that can not only help you determine whether your site is fast, but can also pinpoint what exact things need to be improved on to speed it up.
Avoid Flashy Designs: Many local businesses want web animations, image-heavy designs, and other extravagant web sites. The problem is that these sites load the slowest. A simple design can be more effective. If you want a flashy design, use the services of a web expert who can make it as fast as possible.

Consider Small Details: Even things like the fonts you use on your web site can have a big impact on its loading time. Every element and aspect of your site needs to be considered. Compression tools can help improve speed as well. Web optimization experts can use a variety of techniques to improve your site.
Numero Uno Web Solutions is a provider of search engine optimization (SEO) solutions to startup and small companies from all industries and fields. We stay on the pulse of industry changes and adapt our practices to produce quality SEO and content marketing plans to fuel the growth of businesses across communities. Click here to learn more about content marketing techniques and how we can help improve your search profile.