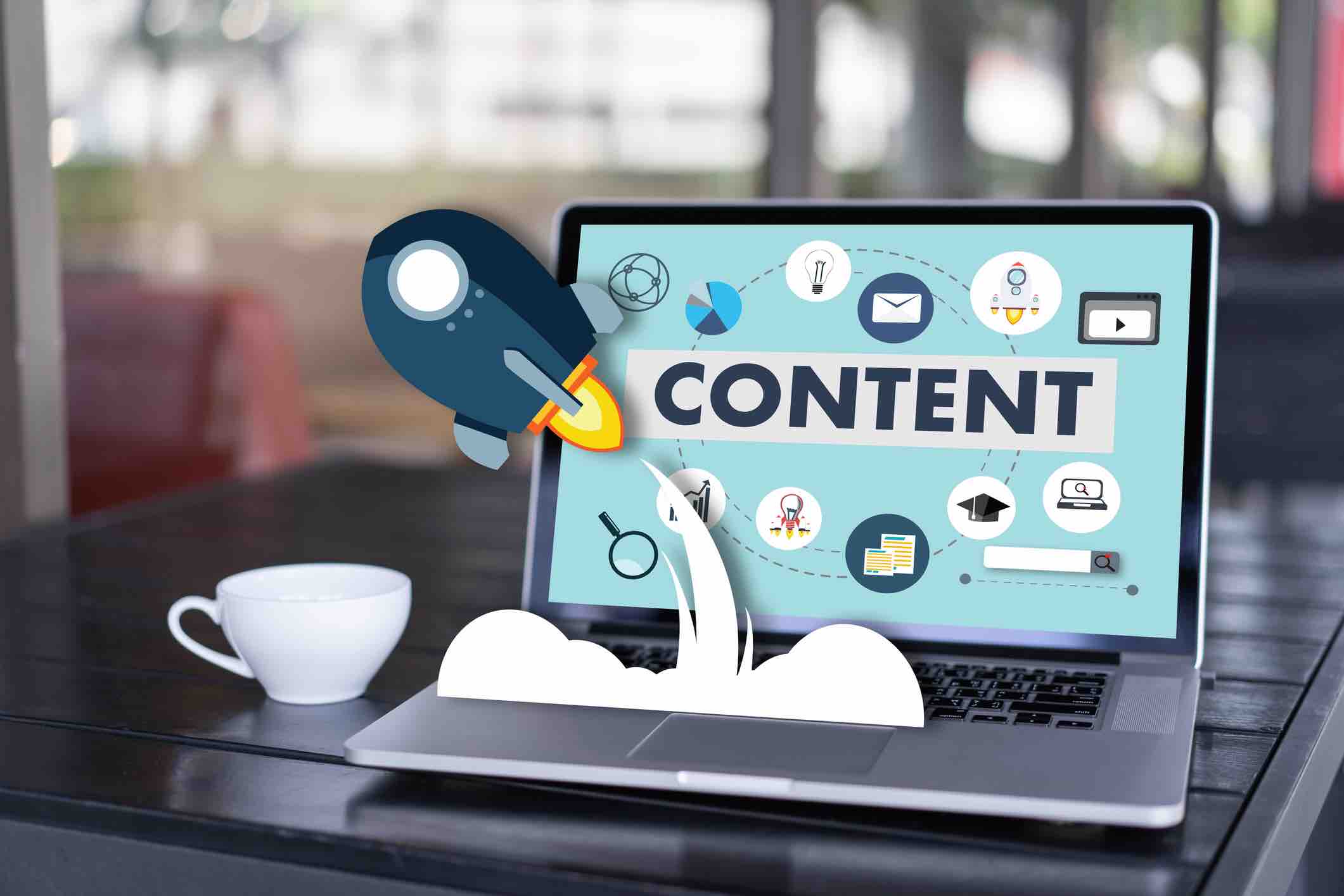 Proper content management is a critical component of proliferating your online marketing prowess, maximizing your online ad spend, and driving more organic traffic directly to your web site. When you're in the process of building your web site, it's imperative that you choose the appropriate content management system (CMS) to help you organize, keep track of, and schedule content as needed. Taking care of this task from the get-go will be instrumental in helping you meet your e-commerce and online marketing objectives, while also saving you a lot of headaches later.
Unfortunately, you can't switch from one CMS to another later, so it's important to make the right decision from the very beginning (no pressure). In this article, we'll discuss how to make sure you're choosing the right CMS for your business needs and outline certain CMS designs to help you along.
Why Use a CMS for Your Web Site?
Although the quality and consistency of the content you produce is a major driving force behind the overall success of your web site, it's not enough. You need a proper CMS design that can help you organize and keep track of your great content.
This goes far beyond simply creating, uploading, and scheduling content in a timely manner. The right CMS platform can also facilitate a faster and more efficient web site editing process, minimize the risk of erroneous edits or updates, provide a user-friendly interface, give you full access to your web site management platform, and so much more.
Tips for Choosing a CMS Platform That Works for You
In the long run, choosing a CMS platform that checks off all or most of your web site functionality requirements can end up saving you a lot of time and money because you won't have to outsource content management tasks to a web designer. With that in mind, here are a few tips for choosing the right CMS for your web site:
Make Sure It's User-Friendly
An increasing number of web sites are being powered by well-known CMS platforms like WordPress and for good reason. Most notably, it has an extremely user-friendly interface that makes it easy for even the least tech savvy business owner to easily build a web site and manage the content they put on it.
CSMs like WordPress give you access to a wide range of widgets and plugins, so that you can customize your web design as you see fit and easily create, edit, and schedule content on a regular basis. The platform is so foolproof that even if you have no coding experience whatsoever, you can still create and operate a high-quality web site that produces excellent content.
Ensure It Complies with SEO Standards
Search engine optimization (SEO) should be at the forefront of all your online marketing objectives. After all, it s the key player in helping you reach out to more end users through high search engine rankings.
Remember, there's no point in having a web site and adding content to it if you have no visitors. When choosing a CMS platform, consider the following SEO-related factors:
The CMS should have certain features like SEO-friendly image alt-tagging, sitemaps, and URLs to make it easier for people to find you online
These SEO-friendly features should either be enabled by default or you should be able to easily access and enable them
Check out reviews about the CMS and find out if other users have had success in reaching their SEO objectives with it
Choose a Flexible CMS Design
Some of the most prominent CMS platforms available today offer a wide range of versatility and flexibility for users. A variety of different plugins and extensions gives you endless opportunities to fully customize your web site and even change the layout and design of your chosen themes. You can even increase your ad revenue by adding a few branded images in the background of your webpages to amplify your marketing efforts and promote products or services.
Consider Security and Support
Security and convenient access to web support should always be a top priority when choosing a suitable CMS platform for your web site. You want to ensure that any data customers or followers enter on your web site (i.e. their names, e-mail, payment information, etc.) is kept totally safe and confidential. Every web site is vulnerable to hackers to some degree, regardless of the safety measures taken to protect them. But having a mostly impenetrable security system in place will make it that much harder for hackers to incite a security breach and access sensitive information. So, you should definitely read up on the security standards and protocols in place before selecting a CMS platform.
Additionally, you should also note that not all CMS platforms provide an internal support system if you need assistance with your web site, which is something to take into consideration. Choose a platform that can offer a wide variety of support options that are available when you need them, so that you can rest assured that your web site is always running optimally.
Consider the Core Functionality and Editing Capabilities
Core functionality and editing capabilities are important features because they give you the power to customize your content according to the standards of your brand. This involves the ability to create, edit, delete, replace, and organize content on your web site as needed. Although these may seem like pretty basic features that should be included in all CMSs platforms, they're not always an option.
Why WordPress Is One of the Best CMS Platforms
At Numero Uno Business Growth Specialists, we've successfully implemented and managed the WordPress CMS platform for numerous clients over the years. WordPress gives users access to hundreds of customizable pre-built themes and they're constantly adding new and exciting options to their repertoire that provide substantial functionality and SEO-friendliness with built-in SEO boosts. Mobile optimization is also a top priority and can be customized according to the needs of your business. Plus with extensive security features and countless plugins, it's no wonder that the WordPress community keeps growing!
To learn more about how we can help you build a great web site for your business, as well as create and manage your content, contact us today!