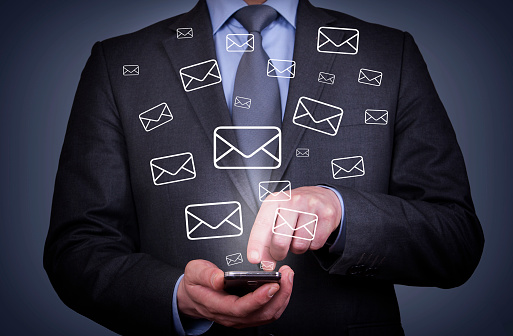 Mobile devices, like smartphones or tablets, are used to perform the majority of web searches. They are used to look up quick facts, find restaurants or hotels nearby, decide which movie to watch, check Facebook or Twitter, and any number of extra activities the 80% of mobile-owning internet users engage in. There is even a chance you might be reading this article on a mobile device right now. This is, in other words, a very real and very large potential audience for whom your business's web site should be accessible. Beyond simple accessibility, there are very real search engine optimization (SEO) reasons why you can benefit from mobile friendliness.
It Leads to More Action
The main task of most business web sites is to persuade the audience to take some form of action. This can be a purchase, signing up for a newsletter, or even coming down to the brick-and-mortar location to spend money. As Mobile Marketers notes, 70% of mobile searches lead to the reader taking action within the next hour. Almost three quarters of people who look up a site on a smartphone or tablet are being converted. This is because what people look for on mobile searches is not the same as what they search on a computer. Restaurants, hotels, movie theatres, and similar venues are all searched more frequently on mobile devices when people are on the go. This is an audience who actively want to spend their money, and mobile friendliness means that they can spend it at your business.
Google Will Like You More
In April, Google rolled out what, at the time, was called its "mobilegeddon" update. Setting aside the hyperbole, what this actually did was change how Google's algorithms judged mobile-friendly sites. Pages that are mobile-friendly are now ranked higher for searches on mobile devices. This offers an immediate ranking boon to anyone with a mobile-friendly site and lets them win out over those who dally or delay. You and your competition may rank evenly on computers, but Google's change means that acting quickly can give you a keen edge in the mobile market.
You'll Get More Local Searches
The above two points—most mobile searches leading to action and Google's mobile preference—go towards boosting your local search profile. Local searches are a key part of SEO for any brick-and-mortar business because they represent a much narrower scope of search results. Local searches are also more likely to be performed on mobile devices by people on the go and looking for a place to spend money. In other words, a mobile-friendly site makes you rank higher when Google presents your local search result to a mobile user who has a 70% chance of following up on their search by patronizing your business.
You'll Have Better User Experiences
Imagine going to a web site that loads slowly, contains a font that is too big or too small, has a layout to be constantly scrolled over, makes it too easy to click on the wrong thing, and is cluttered by graphics. You would be justifiably frustrated and potentially leave to find something more accessible. This is the same experience people get when they try to use mobile-unfriendly sites on their mobile devices. Mobile friendliness means that potential customers who look up your site on a mobile device can actually use your web site without frustration or excessive delays, thus reducing your bounce rate and increasing conversions.
It Gives New Opportunities
Web sites can interact with mobile users in different ways than on a computer. You can offer apps that keep customers apprised of developments, allow them to view new products, help them make reservations or talk to staff, or access other services pertaining to your exact business. Such methods can be used to better engage with customers and keep you on their radar, even when they aren't actively searching the web.
It Retains Your Audience
Even if you don't have a mobile-friendly web site at this moment, there is a high likelihood that some of your users reach you through mobile searches. There is no such thing as an industry or business with zero percent mobile traffic. In addition to better serving your existing customers, mobile friendliness also improves your ability to retain them. Without mobile friendliness, it is just a matter of time before they leave you for a competitor with a more accessible site.
It's Easier to Manage
A mobile web site is not the same thing as a mobile-friendly web site. Some businesses offer unique versions of their sites that are arranged to cater to mobile devices. This is a useful method but comes with one main drawback: two different sites mean two different methods of SEO. Additionally, the infrastructure changes one site goes through—like an upgrade—won't reflect on the other site. You are also splitting audiences, which can further harm SEO results. A single web site that is optimized to be mobile friendly not only removes the need to manage multiple sites, but also combines benefits and resources to create an adaptive, responsive design.
It's Flexible for the Future
One of the elements of the responsive design employed in mobile-friendly web sites is that the site will resize itself to match whichever screen it is being viewed on. This has obvious advantages for smartphones and tablets, which come in varied dimensions, but it also has potential going forward as technology continues to advance. For instance, the idea of wearable technology has led to the Google Glass and Apple Watch devices. Although these two are still far from seeing mainstream usage, the fact remains that you can't always know what kind of screen your site may end up being viewed on. Maintaining a responsive design means your business's web site isn't just mobile friendly, it also may be Watch friendly some day.
Numero Uno Web Solutions is a provider of search engine optimization, content marketing, and mobile optimization solutions to startup and small companies from all industries and fields. We stay on the pulse of industry changes and adapt our practices to produce quality SEO and mobile optimization plans to fuel the growth of businesses across communities. Click here to learn more about marketing techniques and how we can help improve your search profile across all platforms.