By now, the effects of the COVID-19 pandemic on businesses is well-documented.
Many businesses shut down in March and were in a holding pattern. Revenues dropped, employees were laid off, customers became scarce. There were a lot of businesses that suffered and continue to suffer from this global catastrophe.
However, there are some bright spots.
At Numero Uno Web Solutions, we not only helped a lot of our customers stay alive during the height of the COVID-19 pandemic, but we also saw a lot of them thrive during the pandemic.
Here are three such cases of businesses doing well during the pandemic with the help of Numero Uno Web Solutions.
In each case below, we compared figures from two segments: Six months pre-pandemic (August 2019 to February 2020) and during the pandemic (March 2020 to September 2020). The results speak for themselves:
1. Web Traffic Increases Almost 25%
This retirement residence company came onboard with Numero Uno looking to increase their traffic and their contact form fills. For 18 months, we were able to gradually bump both of these metrics using our content and SEO strategy.
Then COVID-19 happened, and we needed to make some major adjustments. We pivoted the content to align with the search trends. Since this specific company was already enacting COVID-19 protocols, we are able to get quality and relevant content out for them on their behalf.
The results?
From March 2020 to September 2020, compared to the previous six months, web traffic increased 24.97%!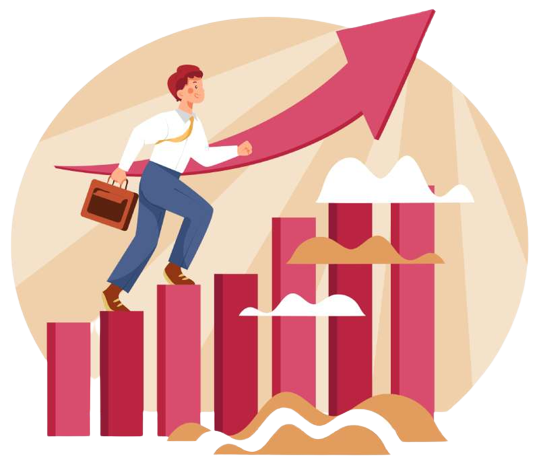 2. Online Leads Almost Double!
Another client, specialized in commercial property improvements, was expecting a big decline based on the sheer volume of business closures.
However, we continued with an aggressive and updated SEO strategy and this company was able to see a 95.5% boost in their leads from pre-COVID to post-COVID times.
That's almost double the amount of qualified leads during the height of the pandemic compared to the six months prior!
3. Business Pivots and Sees Almost 30% Uptick in Conversions!
This client had a brick and mortar business that required his prospects to meet and then be converted to paid customers in an "in-person" environment.
Suffice to say, when COVID-19 shut everything down, his entire business model had to pivot, and Numero Uno was there to help.
We helped rework how his business communicated and closed prospects to account for having to shutter his physical business address.
After this pivot, he experienced a 28.25% jump in conversions. Plus, he has now completely "pandemic-proofed" his business and doesn't have to solely rely on face-to-face interaction to close customers.
Grow Your Business, Even during the Pandemic
The past seven months (and counting) have been challenging for businesses that haven't optimized themselves to succeed in this new world. The ones that have embraced their digital marketing and made the decision to change or to adapt are the ones that are going to be left standing.
At Numero Uno Web Solutions, we help businesses convert or enhance their digital marketing strategies to get the most out of their online presence.
Whether it's more shopping cart orders, more online form fills, more e-mail subscribers, more phone calls, or even more visits to your office or store, we can help make it happen.
Give us a call at (905) 669-1708 and we'll show you how we can help grow your business.