Work with SEO Experts in Toronto
Numero Uno is a digital marketing company based in Toronto. We are a full-service, Canada-based local SEO company.
97% of consumers go online to find local services. Let us help you list your company multiple times on the first page of search results for queries related to your products or services. Stop losing leads and sales to your competition.
Paid online advertising is the fastest way to get immediate leads. Let us help you get immediate results from cost-effective Pay-Per-Click (PPC) campaigns. Our PPC experts will ensure that you are getting the most from your dollar.
Change is the only constant in the SEO world. Have you optimized your web site for voice search? If not, you need to start now. With voice search more popular than ever, a different SEO optimization strategy is required. Let us help you make your content voice search-optimized.
Let our experienced team of web developers design and build the ideal WordPress web site that coincides with your professional goals.
Web site speed has a direct impact on your revenue. In fact, fast web sites rank higher on Google compared to slow web sites. Our web development team can speed up your web site and make it load in 3 seconds* or less. (Speed check by gtmetrixdotcom)
Quality online marketing and content creation is our niche. We'll research keywords, phrases, and core concepts that are related to your industry and use them to your advantage.
Features of Our SEO 2018
Google Mobile First Indexing
Voice Search Optimization
Personal Assistant Search Optimization
Google My Business Optimization
Why Choose Us
Our Reputation
Commitment
Proactive Approach
New Techniques
Experienced Professionals
Nearshoring
Recent Blog Posts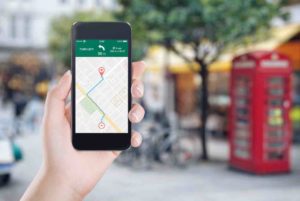 Similar to Google Maps, Apple Maps Connect is an online business listing tool that has the potential to help you improve your online traffic. While
Having multiple effective and well-thought out content marketing strategies in place is a surefire way to improve your company's online presence and actively reach your
RECENT PROJECTS
Numero Uno Web Solutions helps our partners increase their website conversions, digital presence, and their brand, all through the multi-faceted approach to marketing them online.